Nanoparticles 20,000 times smaller than human hair can tackle 'superbugs' – study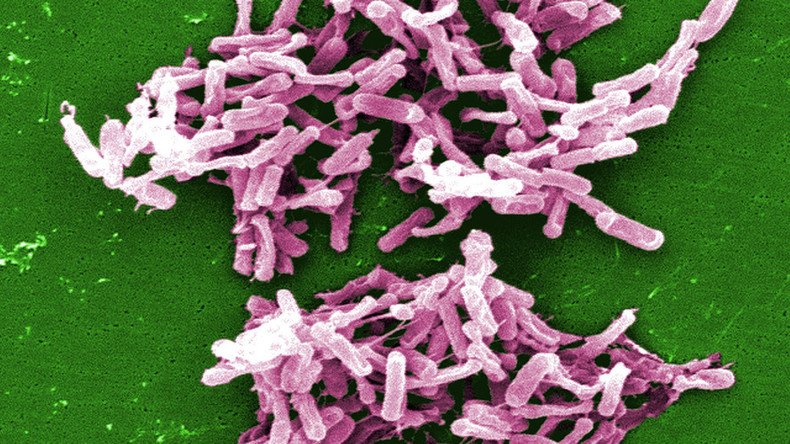 There could be a new way to tackle so-called superbugs – and it comes in the form of nanoparticles that are 20,000 times smaller than a human hair. A new study claims the nanoparticles managed to kill 92 percent of drug-resistant bacterial cells.
In an effort to fight drug-resistant infections known as 'superbugs,' a team of researchers from the University of Colorado Boulder introduced light-activated nanoparticles, known as quantum dots, which resemble tiny commercial semiconductors used in consumer electronics.
According to the study, published in the journal Nature Materials on Wednesday, the quantum dots were successful in killing 92 percent of drug-resistant lab-grown bacterial cells.
Twenty-thousand times smaller than a human hair, the tiny size of the quantum dots is seen as a major advantage in tackling superbugs, according to the researchers.
"By shrinking these semiconductors down to the nanoscale, we're able to create highly specific interactions within the cellular environment that only target the infection," senior study author and CU-Boulder assistant professor Prashant Nagpal said in a press release.
The quantum dots are inactive in the dark and active on command via light exposure. This enables scientists to adjust the wavelength to kill the affected cells.
Previous efforts to thwart superbugs have largely failed, due to the bacteria's ability to rapidly adapt and develop immunity to antibiotics such as penicillin.
And although superbugs will always have the ability to adapt and fight treatment, Nagpal believes that scientists and the medical community would be able to "quickly tailor these quantum dots to come up with a new therapy and therefore fight back faster in this evolutionary race."
Being able to control the quantum dots could also reduce or eliminate potential side effects of other treatment methods, and could pave the way for combating HIV and cancer.
"Antibiotics are not just a baseline treatment for bacterial infections, but HIV and cancer as well," said Anushree Chatterjee, an assistant professor in the Department of Chemical and Biological Engineering at CU-Boulder and a senior author of the study. "Failure to develop effective treatments for drug-resistant strains is not an option, and that's what this technology moves closer to solving."
The quantum dots are a huge improvement from metal nanoparticles, which were found in previous studies to fight antibiotic-resistant infections, but which also carry the risk of wreaking havoc on surrounding cells indiscriminately.
Nagpal and Chatterjee are co-founders of a startup that can sequence genetic profiles using a single molecule – a technology which could potentially aid in the diagnosis and treatment of superbug strains. The two have filed a patent on the quantum dot technology.
The study's release coincides with more than 80 international drug and biotech firms urging governments to work with them to combat superbugs. Speaking at the World Economic Forum in Davos on Wednesday, the firms called for coordinated efforts to cut the unnecessary use of antibiotics and support the development of new ones, including through changing drug prices and investing in research. The appeal is outlined in the 'Declaration on Combating Antimicrobial Resistance,' which was signed by the participants.
An increasing number of infections are evolving to become drug-resistant, and by 2050 superbugs are expected to kill about 10 million people annually, according to 'The Review on Antimicrobial Resistance' analysis, commissioned by the UK government in 2014.
You can share this story on social media: