CIA-tortured Zubaydah called to testify against Gitmo harsh techniques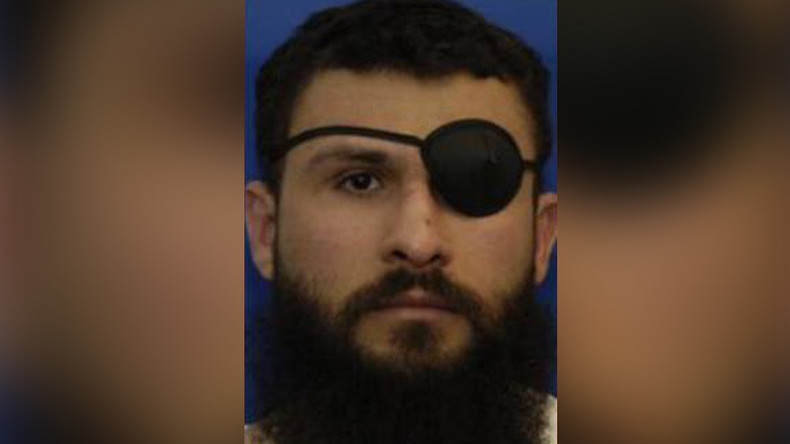 Captured and tortured by the CIA after 9/11, then locked up in Guantanamo Bay without charges, Abu Zubaydah is now being called to testify as a witness in a case against inhumane treatment at the US facility in Cuba.
Ramzi Binalshibh, one of the five defendants in the 9/11 war crimes case, has long accused Guantanamo, or Gitmo, guards of subjecting his cell in the high-security Camp 7 unit to constant noise and vibration, a method of a sleep deprivation meant to keep prisoners disoriented. In February, he testified to the military tribunal, where he specifically named Abu Zubaydah as someone who would back up his allegations.
Should Zubaydah, a Saudi-born Palestinian, answer the call to testify, it would be his first appearance in public since his 2002 brutal capture in Pakistan.
"[Zubaydah]'s experienced the same kind of thing that Ramzi has with the noises and vibration," James Harrington, a lawyer for Binalshibh, told AP.
However, the US military has been denying that the noise, if any, is intentional. As a prosecutor Clay Trivett suggested Binalshibh was "lying ... fighting the jihad against the guards in the camp."
The method that Binalshibh, a Yemeni suspected of financially supporting the German cell that went on to join flight schools in the US, described mirrors the sleep deprivation that some Gitmo detainees were allegedly subjected to as part of the CIA interrogation program.
That program was launched after Abu Zubaydah's capture and, since the Senate Intelligence Committee report on it, is widely recognized as torture. According to the so-called "torture report" released in 2014, Zubaydah was the first prisoner to endure the harsh CIA interrogation program.
After Zubaydah was turned over to US custody, he was subjected to 83 waterboarding sessions, according to a CIA report. In addition to that torture technique, which creates the sensation of drowning, he was also placed in a coffin-size box for a total of 266 hours (11 days, two hours) over a 20-day period. Additionally, he was forced to remain in another small confinement box (21 inches wide, 2.5 feet in length) for 29 hours.
Fourteen years ago, in Washington, Zubaydah was falsely believed to be a key Al-Qaeda leader in the lead-up to the September 11 attacks. Now, US documents have him as a "well-known al-Qaeda facilitator," according to AP.
After being brutally interrogated, Zubaydah was transported to Guantanamo Bay in Cuba, where he remains today. Despite efforts by his lawyers, he has never been charged with a crime or had a chance to appear before a judge.
His harsh treatment by the CIA prompted the agency's officers to request that Zubaydah "remain in isolation and incommunicado for the remainder of his life," meaning he would not be able to recount it, according to the Senate's report.
The hearing that may become Zubaydah's first appearance in public since 2002 may take place as soon as next week, AP said. He would testify along with another incommunicado prisoner, Guleed Hassan Ahmed, a Somalian detainee, who has also never been charged.