Hot rocks: Incredible new lava flows released from Hawaiian volcano (PHOTOS, VIDEO)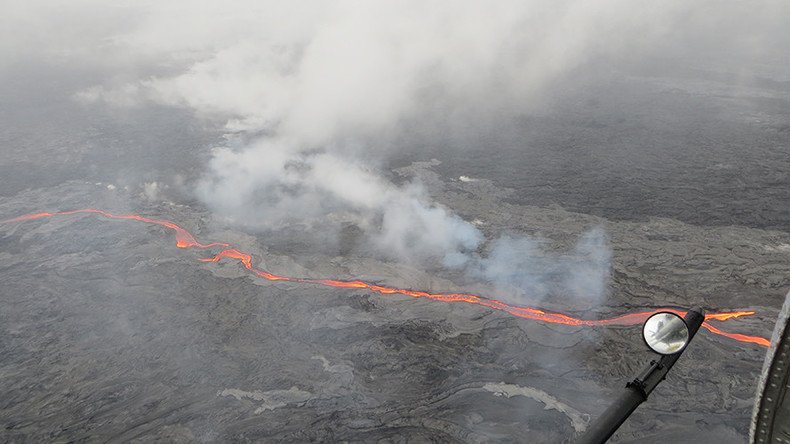 Eruptions at one of the most volatile shield volcanoes on the island of Hawaii has lead to cascading new lava flows from a large opening in the earth's crust.
The molten rock is spewing from a vent known as the Puʻu ʻŌʻō cone - part of the Kilauea volcano which has been continuously active for more than 30 years.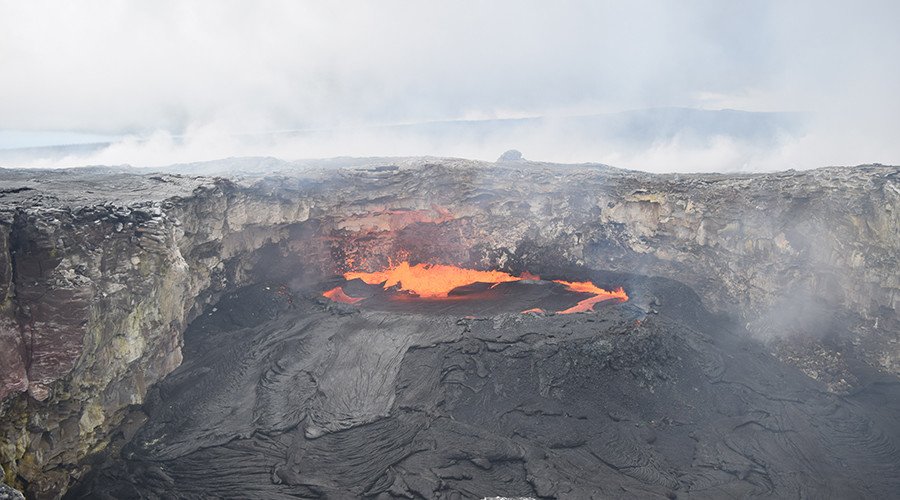 According to the Hawaiian Volcano Observatory, the Puʻu ʻŌʻō fire fountain has now unleashed its largest volume of lava in the past 500 years.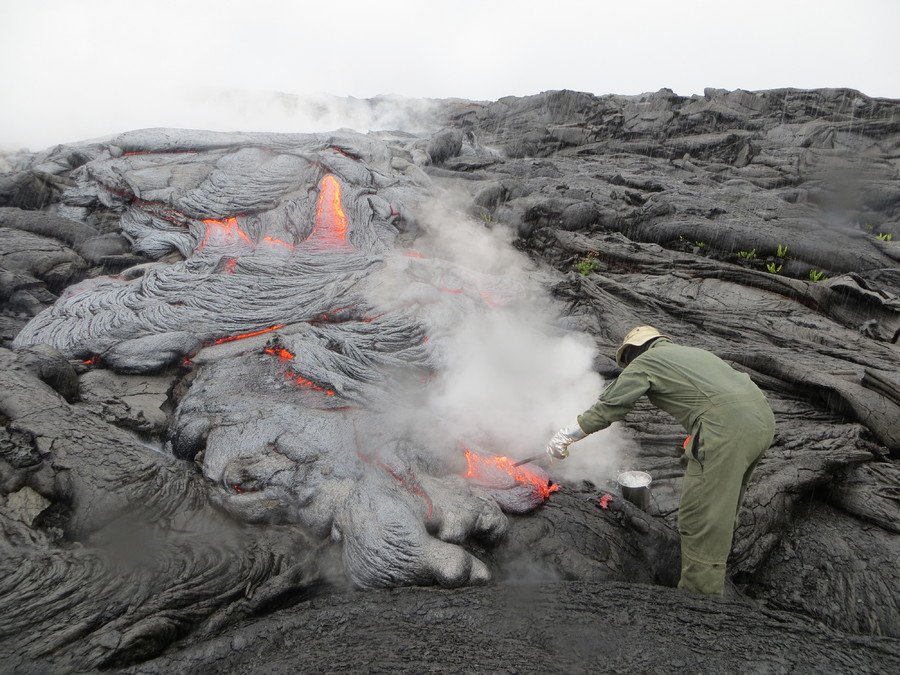 Due to frequent activity, the volcano's shape is constantly changing with new openings occurring along the East Rift Zone.
The latest lava flows began on Tuesday morning on the east flank of the cone. Reaching around 1km in length, the lava is not thought to pose any significant risk to locals.
"Typical of new breakouts, the initial flow activity has been vigorous, but neither flow is currently threatening any nearby communities.
"The floor of [the] crater has subsided slightly with the new flow activity," a United States Geological Survey (USGS) statement explained.
USGS footage shows molten rock pouring down a hillside amid Hawaii's incredible volcanic landscape.
Over the years the volcano has provided spectacular sights such as steam explosions at sea, but regular eruptions have also threatened local residents.
In 2014, a slow creep of lava destroyed parts of a highway restricting access to thousands of people near the Hawaiian town of Pahoa.
You can share this story on social media: