We're not dead yet! Veterans lost benefits after VA declared them deceased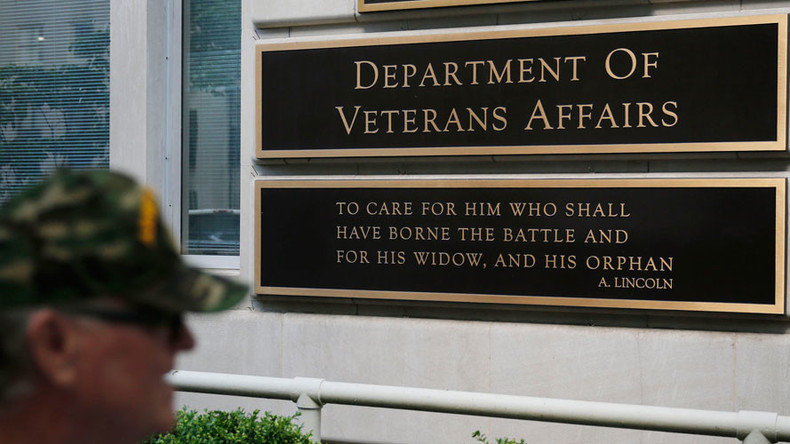 The Department of Veterans Affairs mistakenly declared more than 4,000 veterans dead and stopped their benefits between 2011 and 2015, seeking to crack down on fraud. The benefits were restored only after an intervention by a Congressman.
Representative David Jolly (R-Florida) first raised the issue with the VA in November 2015, after one of his constituents was declared dead and lost access to his benefits not once, but twice in the span of a few months.
"Generally, I just don't think people understand how bad it could be. It could be one day you've got a house, and the next you don't," Navy veteran Michael Rieker, 69, who fought in Vietnam, told the Wall Street Journal. Rieker, who lives in Dunedin, Florida, contacted Jolly after he was cut off the second time.
Jolly, who is running for the Senate seat vacated by Marco Rubio, reached out to the VA for an explanation. The agency informed him that a total of 4,201 veterans were incorrectly declared dead in the five-year period, and that their benefits would be restored.
While there was no way to track down the cause of the error in each individual case, Acting Undersecretary for Benefits at the VA Danny Pummill wrote Jolly that the mistakes could have happened due to incorrect data provided by other agencies, human error, or computer issues, AP reported.
"Mistaken deaths by the VA have been a widespread problem impacting thousands of veterans across the country," Jolly said in a statement Tuesday.
Roughly 400,000 veterans die every year, and are stricken from VA's benefit rolls. The agency points out that the 4,201 mistakes over a five-year period are a small number in comparison to some two million who are genuinely deceased.
"Although these types of cases represent a small number of beneficiaries in comparison to the millions of transactions completed each year in our administration of benefits, we sincerely regret the inconvenience caused by such errors and work to restore benefits as quickly as possible after any such error is brought to our attention," a VA spokesman said in a statement Tuesday.
Benefits fraud is a serious problem for the beleaguered agency. In 2010 alone, 382 people were arrested and $40 million in fraudulent benefit payments recovered, the Wall Street Journal reported citing the VA inspector general.
Under a new system designed to cut down on errors, the VA sends a letter to the beneficiary and waits 30 days to receive a response before terminating the benefits. No statistics are available just yet to show whether the system works, however.
Revelations about the 4,201 mistakes come just after VA Secretary Robert McDonald was criticized for comparing the wait times at VA facilities to Disney theme parks.
"What really counts is how does the veteran feel about their encounter with the VA. When you go to Disney, do they measure the number of hours you wait in line? Or what's important?" McDonald told reporters at a Christian Science Monitor breakfast in Washington on Monday.
McDonald's remarks caught flak not just from politicians and the public, but from Disney as well, with the company saying the VA secretary unfairly maligned them.
"What the Secretary said was factually untrue. We take wait times very seriously," a Disney spokesman told the Independent Journal Review.
McDonald has since apologized if any Veterans got the impression he did not take the "noble mission" of the VA seriously. "Nothing could be further from the truth," he said in a statement. There was no apology to Disney.
VA has been under a cloud since 2014, following reports that almost 40 veterans died waiting for medical care in Arizona. Subsequent investigations showed that over 120,000 veterans nationwide were left waiting or never received medical care. The scandal led to the resignation of VA Secretary Eric Shinseki, and probes by the FBI and the White House. The Obama administration criticized the VA for "significant and chronic system failures" and a "corrosive culture," promising reforms.