Americans must know 'shocking' details of 9/11 report classified pages – congressmen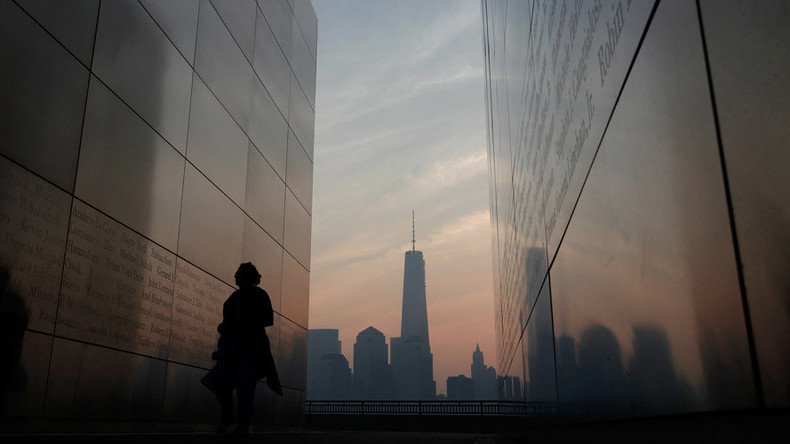 The 28 classified pages from a congressional report on 9/11 contain many details on who supported the attackers, but "nothing about national security," members of Congress from both parties say as they urge President Barack Obama to release the pages.
Following Tuesday's vote in the Senate to allow the families of 9/11 victims to sue Saudi Arabia for its alleged involvement in the attacks, there is a growing movement on Capitol Hill to pressure Obama to follow up on his April comments, when he indicated that he would declassify a 28-page report rumored to implicate the Saudis.
Congressman Rick Nolan, a Minnesota Democrat, characterized the documents as "shocking," saying that there is plenty of material in the report that would open the door for the families to take legal action.
"It's very detailed. It has the names of the people who supplied money to the 15 Saudi Arabians who participated in the bombing of the World Trade Center and the Pentagon. The bank account numbers, where the money went to," Nolan told RT America's Ed Schultz.
While he said that he wasn't at liberty to give any details, Nolan said that people should "use [their] imagination a little bit" when trying to guess who funded the terrorists who participated in the 9/11 terror attacks.
"And I can tell you that the rumors that have been circulated, I didn't see a whole lot of anything to negate those rumors."
Representative Walter Jones (R-North Carolina) has been pushing for transparency on the matter for years. He introduced House Resolution 14, which urges the president to declassify the report, and believes that it will get enough sponsors attract the White House's attention.
"I am very hopeful. Yesterday Senator Bob Graham flew up from Florida, who has been a real staunch advocate for declassifying the 28 pages," Jones said in an interview with Schultz. "He and I and Congressman Steve Lynch… met with [Director of National Intelligence] James Clapper over in McLean, Virginia, to have a discussion about trying to get President Obama [to declassify the papers.]" Lynch is a Democrat from Massachusetts.
Jones said that Clapper and the directors of the CIA and the FBI will make recommendations of their own to the president as the heads of the nation's intelligence agencies. However, the North Carolina congressman said that the papers contain no information that could have national security information to be worried about.
"We will hope that the president will keep his word that he has given twice to the 9/11 families that he would try to declassify this information," Jones said. "I, along with many members of Congress… have read the 28 pages. There's nothing about national security in there."
In recent weeks, CIA chief John Brennan has warned against the release of the 28 pages, referring to the information contained within as "uncorroborated," "unvetted" and "inaccurate." Jones, however, said that he does not believe this characterization is correct, and that the issue at hand is revealing critical information to the American public.
"As members of Congress, when we go over there, they watch you read, you can't even take notes in the classified setting. No one ever said 'Congressman, you should not believe everything you read in these 28 pages.' Not one time did that happen to me or any of my colleagues," Jones said.
"If this was about national security, if there was anything in here that threatened the national security of this country, I wouldn't be supporting it, nor would my colleagues of either party."
Nolan said that the release of information about activities leading up to the 9/11 attacks is critical for the public to make foreign policy decisions.
READ MORE: 10 things we know about US, Saudi Arabia and 9/11 so far
"If we're gonna be spending trillions of dollars, if we're gonna be taking America's finest young men and women who've stepped up to serve our country and go to war, we better know who our friends and enemies are," Nolan said.
"Decisions to go to war, with the profound impact that it has on treasury and on blood, are just so profound," the Minnesota Democrat added. "And the American people are capable of good judgment on these matters."
Nolan said that after he read the 28 pages, he believed much more strongly that families of the victims of 9/11 should be able to sue the Saudi government or whoever it may be who was responsible, adding that a bill giving them such power has a chance to pass in the House.
"The American people have a right to know. The American people who have been victimized by this have a right to sue. And that's one of the hallmarks of what American democracy is all about," he said.
You can share this story on social media: