5 major banks rigged $9trn bond market – lawsuit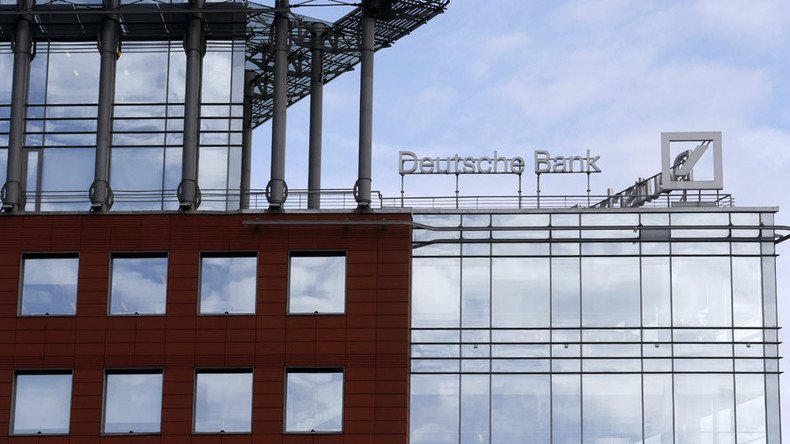 Traders at major financial institutions including Bank of America and Deutsche Bank AG colluded to rig the prices of bonds from government-linked organizations that were bought and sold on a $9 trillion market, a new lawsuit claims.
Five big banks – Bank of America, Credit Agricole SA, Credit Suisse Group AG, Deutsche Bank AG, and Nomura Holdings – were named as defendants in the proposed class-action lawsuit, filed Wednesday by the Boston Retirement System pension fund for city workers. Traders at the banks are accused of secretly communicating with each other via instant messaging and chatrooms to determine what prices they would offer bond customers on the secondary market.
"Only through collusion could a dealer quote a wider spread than market conditions otherwise dictate without losing market share and profits," the complaint said, according to Reuters. "Defendants reaped millions of dollar(s) in profits at the expense of plaintiff and members of the class as result of their misconduct."
The bonds in question – known as supranational, sub-sovereign, and agency (SSA) bonds – are issued by international and regional development groups, organizations sponsored by governments, infrastructure borrowers, and social security funds. Since many of these bonds are backed by governments, they are highly valued.
Trader collusion over bond pricing at the accused banks dates back to 2005, the lawsuit states. As reported by Bloomberg News, the lawyers behind the suit hired experts who determined that the SSA bonds were being bought and sold at up to seven basis points higher than sovereign bonds with similar ratings – and that they shouldn't have been able go over 1.5 basis points in a competitive market.
As a result of the coordination between traders at the different banks, customers had "little choice but to accept the artificially widened" prices they were offered, the complaint said, according to Bloomberg. The suit alleged that the defendants' scheme "was driven by greed and opportunity."
The lawsuit comes in the wake of investigations opened by US and UK officials into allegations of SSA price fixing. Reuters reported that four individuals currently under the microscope are also named in Wednesday's lawsuit: Hiren Gudka of Bank of America, Bhardeep Singh Heer of Nomura, Amandeep Singh Manku of Credit Agricole, and Shailen Pau of Credit Suisse.
The lawsuit is seeking triple damages, as allowed under US antitrust law.
You can share this story on social media: