Chicago police officer threatened baby with Taser shock – lawsuit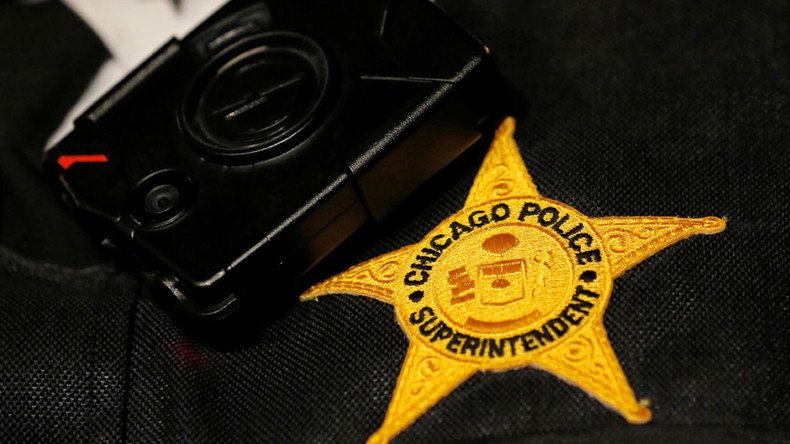 A federal lawsuit claims that a Chicago police officer threatened to use a Taser on a man who was holding a baby boy in his arms, and warned him that the one-year-old would feel the electricity.
The lawsuit, filed Tuesday, claims that the entire incident was caught by a security camera, and it names the city and several police officers as defendants, the Chicago Sun-Times reported.
Cesar Carrizales said that during the October incident, he was approached by officers in an alleyway near his garage, who then demanded that he put his son down on a filthy alleyway. He told the officers that the mother of the son, Theresa Cmiel, would take his child.
At this point, the lawsuit claims, an officer "began to violently assault" Carrizales and tried to pry the boy from his father's arms. The infant then "screamed in a way that Mr. Carrizales and his mother had never heard before." Officers then slammed Carrizales onto the hood of a police cruiser while he held his infant son, pinning the child underneath him, the lawsuit says.
The filing indicates that Carrizales was confronted by police over a neighbor's complaint about damaging a fence on the property line and threatening the neighbor. The lawsuit said that even if these allegations are true, they "amounted to minor misdemeanor charges."
Carrizales pleaded guilty to a misdemeanor of resisting arrest. He was originally charged with aggravated battery against a police officer, but the charge was later dismissed.
Chicago Police Department did not immediately respond to RT's request for comment.
You can share this story on social media: