Family seeks justice after police in Georgia taser son to death, then 'high five'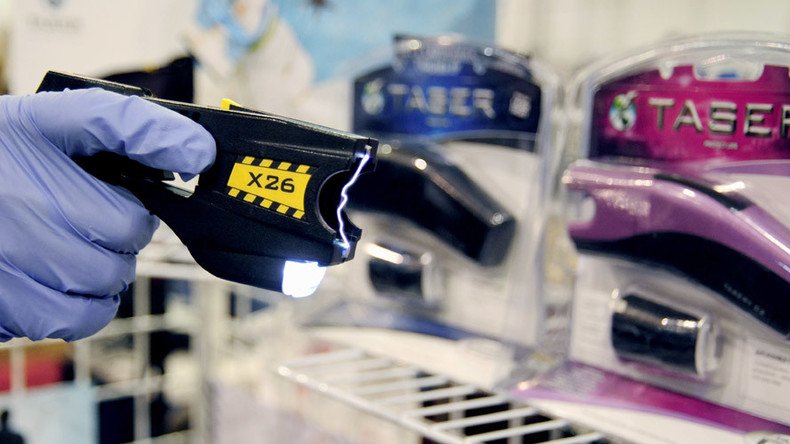 Family members who called 911 over a relative's drug-induced attack on his girlfriend have accused Coweta County, Georgia police deputies of tasering the man to death. The medical examiner's report ruled the death a homicide.
"His parents did what everybody is supposed to do, you call 911, because 911 brings help. But in the case of Chase, 911 brought death," said Chris Stewart, the attorney representing the family, at a press conference in Atlanta on Thursday, according to WXIA.
In November of 2015, Chase Sherman, 32, was full of life and jokes while attending his brother's wedding in the Dominican Republic just days before he died. The family was supposed to take a connecting flight back home to Florida after a stopover in Georgia, but Sherman began suffering from a hallucination in the Atlanta airport.
Sherman had told his mother earlier that he had taken Spice, also known as K2 or synthetic marijuana, which is known to cause hallucinations. His family said they called the Atlanta police, who responded to the call and "were a great help." They calmed him down, spoke with his parents about their plan to get home, and helped them to a car, as the family had decided to drive home instead of continue their flight, in light of Chase's condition.
As the family was driving home and passing through Coweta County, Sherman had another hallucinatory attack and began biting his girlfriend. His mother called 911 again.
Kevin Sherman, Chase's father, said that while she was on the phone, Chase "told the 911 operator he didn't know anybody in the car, he was being kidnapped, help him," WXIA reported.
When Coweta sheriff's deputies arrived on the scene, a struggle began, and deputies began to taser Sherman, who allegedly continued to resist until he went into medical distress. Deputies and EMS performed CPR on Sherman before he was taken to a local hospital and pronounced dead.
It is not clear how many times deputies employed their tasers, but the parents said they counted three times between the two of them. Chase's girlfriend put the number closer to six. They say they remember the deputies high-fiving each other after their son was removed from the scene.
"Homicide," the family's lawyer, Stewart, told reporters. "And those aren't my words; they are the official words on the death certificate."
Coweta County coroner Richard Hawk said Sherman's death had been ruled a homicide. The death certificate listed the cause of death as "sudden death during an altercation with law enforcement with several trigger pulls of an electronic control device, prone positioning on the floor of a motor vehicle and compression of the torso by the body weight of another individual."
Coweta County Sheriff Mike Yeager has said that the deputies were acting to defend themselves, according to Atlanta Journal Constitution. An internal investigation is complete and has been turned over to the Coweta County District Attorney.
You can share this story on social media: