Awesome Jaws: Woman hospitalized with shark still attached to arm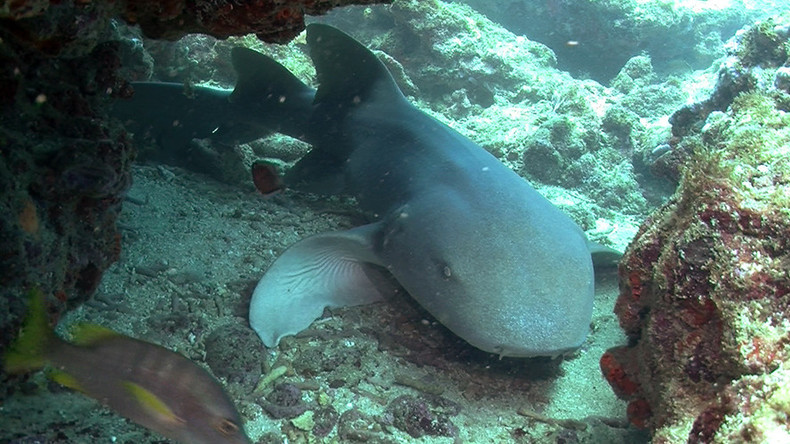 A woman who suffered a shark bite in Boca Raton, Florida was taken to hospital with the two-foot toothy fish that wouldn't release its grip from her forearm even after it died. A group of swimmers had reportedly been bugging the shark.
Emergency crews responded on Thursday to a 911 call from a 23-year-old woman. She was in a stable condition by the time they arrived.
A bystander killed the nurse shark, but it remained attached to the woman's arm. Photographs taken at the scene showed her injuries appear to be minor.

"The shark wouldn't give up," said Shlomo Jacob, another bystander, according to the Sun Sentinel. "It was barely breathing but it wasn't letting go of her arm, like it was stuck to her or something."
An 11-year-old boy, Nate Pachter, told the Sun Sentinel he saw a group of swimmers antagonizing the nurse shark while he was snorkeling.
He said the group was holding the shark by its tail and "messing with it."
The woman was taken to Boca Raton Regional Hospital with the shark still attached to her arm. The hospital administrator told the Associated Press that the woman was discharged on Sunday afternoon.
Nurse sharks rarely attack humans unprovoked, according to a spokesperson from the National Park Service. Even when they do, they don't cause much damage due to their small teeth.
The creatures can, however, grow up to 14 feet in length.