'No difference to me': Trump says UK Brexit will not affect relations with US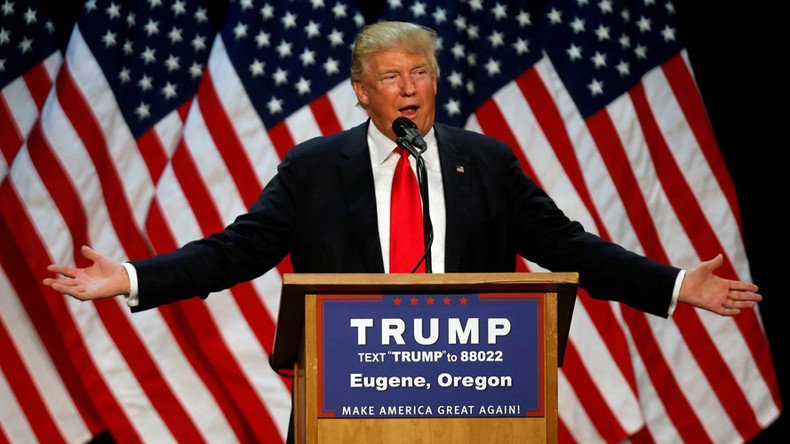 US Republican presidential nominee Donald Trump said if the United Kingdom votes to leave the European Union, it will not affect a possible trade deal with Washington if the billionaire becomes president, according to the UK broadcaster ITV.
"I am going to treat everybody fairly, but it wouldn't make any difference to me whether they were in the EU or not," Trump said in an interview with Piers Morgan, due to be aired in full on ITV on Monday, as cited by Reuters. "You would certainly not be back of the queue, that I can tell you."
Trump has been supportive in his calls for a 'Brexit' saying that the UK would be "better off without" the EU, while he also believes that the bloc pushed the migrant crisis on Europe.
"I would say the UK are better off without [the EU] personally, but I'm not making that as a recommendation, just my feeling," he told Fox News last week.
The comments from Trump, who is likely to win the Republican nomination to run for the presidency, come in stark contrast to statements made by outgoing US President Barack Obama last month.
During a visit to London, Obama said the UK would be at "the back of the queue" for any potential trade deals with the US if they voted to leave the EU in a referendum scheduled to take place on June 23.
In the event of a Brexit, the UK would lose much of the influence it has as America's closest EU ally, he said. "It could be five years from now, 10 years from now before we were able to actually get something done," Obama told the BBC.
However, the outgoing US president's comments angered many in the 'Out' campaign in Britain, which believes the UK could strike deals just as effectively outside the European bloc as it could within. Leading Brexit campaigners London Mayor Boris Johnson and UKIP chief Nigel Farage weighed in with criticism of Obama's intervention.
Johnson called Obama's comments "hypocritical," issuing the following comment earlier: "We haven't had a trade deal with America for 43 years. Why not? Do you know why not? Because we're in the European Union."
NATO and US defense chiefs have also urged Britain not to leave the EU, saying that its exit would "give succor" to the West's enemies.
"While the decision is one for the British people, Brexit would undoubtedly lead to a loss of British influence, undermine NATO and give succor to the West's enemies just when we need to stand shoulder-to-shoulder," they wrote in a letter to the Daily Telegraph.
You can share this story on social media: