Brexiteers slammed over 'xenophobic' video comparing refugees to snakes… voiced by Donald Trump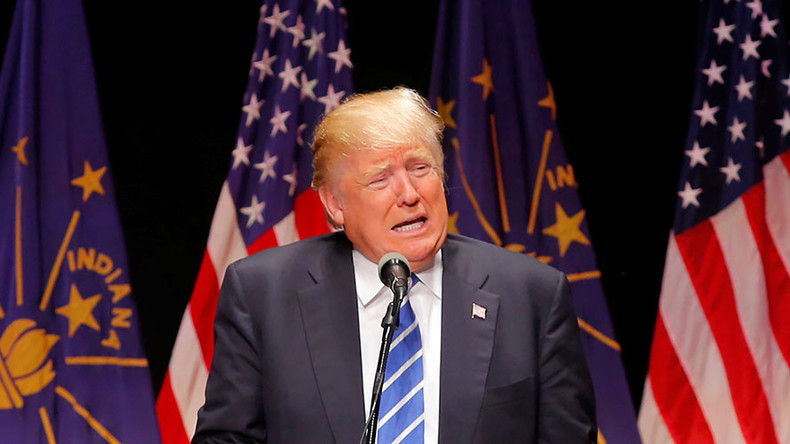 Leave.EU, a group campaigning for Britain to leave the EU, has been labeled "xenophobic" after sharing a video narrated by Republican presidential nominee Donald Trump, apparently comparing immigrants to snakes.
The video, posted by Leave.EU, which is funded by UK Independence Party (UKIP) donor Aaron Banks and is separate to the official Vote Leave campaign, features audio of Trump reciting words to the song Vicious Snake over ominous music and clips of refugees across Europe.
The lyrics of the song are about a "vicious snake" that takes advantage of a woman who treats the creature with kindness. But the snake bites the woman and tells her: "You knew damn well I was a snake before you took me in."
Alongside the video, Leave.EU writes: "Donald Trump's take on immigration. 'Ah shut up, UK,' said the EU with a grin. 'Now you knew darn well I was a snake and still decided to stay in.' Vote to leave the 'vicious snake' that is the EU on June 23rd!"
A cross-party group of politicians in the 'Remain' campaign wrote to 'Vote Leave' supporter Iain Duncan Smith asking him to "publicly condemn" the video.
"If you do not, people will conclude that Vote Leave is complicit in a campaign that is increasingly inflammatory in tone," the MPs wrote. They included Labour's Chuka Umunna, Liberal Democrat leader Tim Farron and Conservative MP Nicholas Soames, grandson of war-time Prime Minister Winston Churchill.
"Depicting whole nationalities negatively to a Donald Trump voice-over – a man whose immigration policy is to 'build a wall' – is surely beneath us all.
"Border control and the economic implications of immigration are rightly central to this debate over Britain and Europe, but this early and ugly descent into xenophobia must be stopped," they continued.
In a series of now-deleted tweets about the decision to repost the video, Banks said: "Immigration is good. Full stop. Pretending large numbers of economic migrants are refugees just stupid."
"It's material we posted up - it says Donald Trump's take. It's up to the viewer to decide whether they agree or not," he wrote.
Meanwhile, the Leave.EU campaign has been fined £50,000 (US$72,000) for sending more than half a million spam text messages to people who had not given them consent.
"[Leave.EU] did not have permission to send these messages. After considering all the options we decided that enforcement action was necessary," the Information Commissioner's Office head of enforcement Stephen Eckersley told the Guardian.
Leave.EU said it had purchased a list of mobile numbers from a third party.
But Eckersly said those who had given their numbers should have been clearly told they would be receiving messages from the campaign.