Brexit would boost West's enemies, say former US & NATO defense chiefs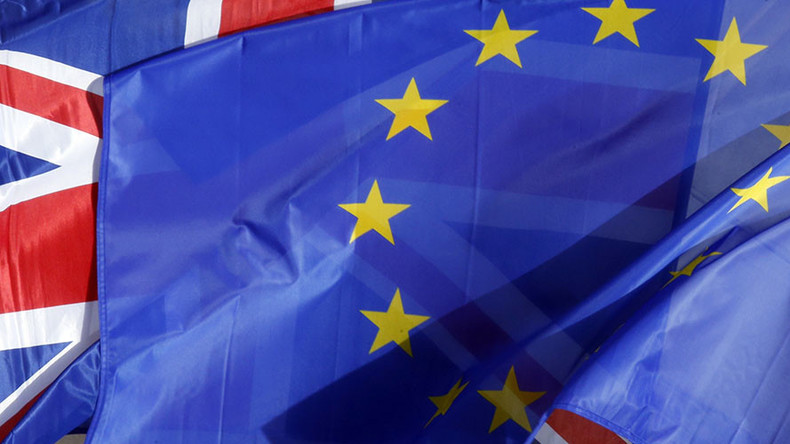 Former NATO and US defense chiefs have joined the chorus urging Britain not to leave the EU, saying its exit would "give succor" to the West's enemies.
The warnings come as the campaigns for and against a Brexit heat up ahead of the referendum on June 23.
Five ex-NATO chiefs, Peter Carringdon, Javier Solana, George Robertson, Jaap de Hoop Scheffer and Anders Fogh Rasmussen, say it would be "very troubling" if Britain ended its membership of the EU "at a time of such global instability."
"While the decision is one for the British people, Brexit would undoubtedly lead to a loss of British influence, undermine NATO and give succor to the West's enemies just when we need to stand shoulder-to-shoulder," they wrote in a letter to the Daily Telegraph.
They go on to say the imposition of EU sanctions against Iran and Russia, a move led by the UK, is a "striking example of the importance of this union for our security."
In a separate letter to the Times, 13 former foreign and defense chiefs from every US administration over the past 40 years said Britain's global position "would be dangerously weakened" if it left the EU.
Britain should not bank on its relationship with the United States to compensate for losing global influence by leaving the bloc, they warn.
"The special relationship between our countries would not compensate for the loss of influence and clout that the UK would suffer if it was no longer part of the EU."
Their call mirrors a similar message from US President Barack Obama during his visit to Britain last month, when he warned Britain would go to the "back of the queue" for trade deals with the US should it vote to leave the EU.
The debate over Britain's membership took a military turn on Monday when Prime Minister David Cameron argued Brexit would risk peace in Europe, while former London Mayor Boris Johnson accused him of suggesting World War Three would break out if Britain voted to leave.
Those campaigning for Brexit have repeatedly dismissed such warnings about security threats, saying membership of NATO, rather than the EU, is key to British security, and that an exit would hand the country greater control over its borders.
Those backing membership, including Cameron, say the EU helps to coordinate intelligence sharing.