Photoshoot with 100 naked women to greet Trump & RNC in Ohio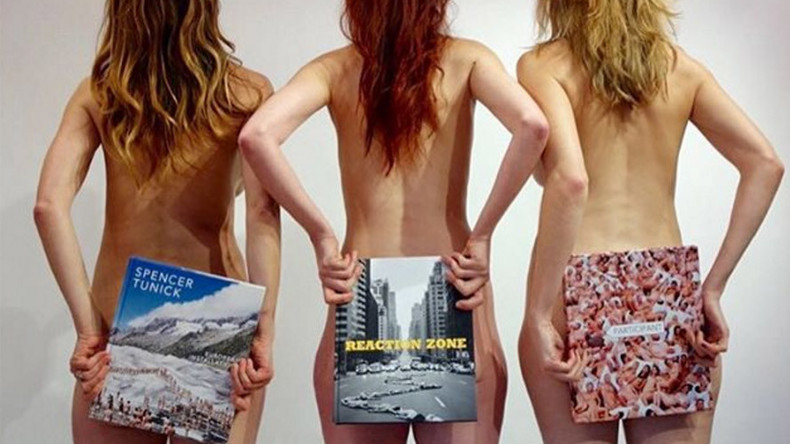 Photographer Spencer Tunick, who has a penchant for nude shots, is seeking 100 women to pose naked for an art installation to coincide with the Republican National Convention in Cleveland, Ohio.
Tunick will be gathering the naked women on a stretch of private property in the city for a sunrise shoot on Sunday, July 17, the day before the RNC kicks off.
Planning for the "Everything She Says Means Everything" installation began in 2013 and will see the women holding large mirror discs, which the 49-year-old says reflects "the knowledge and wisdom of progressive women and the concept of 'Mother Nature'."
"By holding mirrors, we hope to suggest that women are a reflection and embodiment of nature, the sun, the sky and the land," says the artist.
"We feel that the work is for our daughters, and that we both decided that we could not just stand by and do nothing," he told Cleveland. "Voting is not enough. We just want to spread some good, positive energy around Cleveland while the convention is taking place."
The brave volunteers will be nude for around 15 minutes with each participant receiving a limited edition print from the installation.
To be one of the women involved though, an application form must be filled out on Tunick's website and requires women to send a full length nude of themselves to be considered.
This has not been too much of a deterrent for the women of Cleveland either, with some already registering their interest in the project.
"We've had 50 women sign up," Tunick told Cleveland.com. "I haven't looked at any of the photographs. But I think that's pretty exciting."
While Tunick normally shoots in public places, this time around, given the proximity to the RNC, doing the shoot on private property allows him to avoid having to seek a permit at a time when there will be already high security in the city, reported CleveScene.
Tunick has photographed mass nude installations in numerous cities around the world, including Montreal, London, Mexico City, Barcelona, Düsseldorf, Cork and Sydney with participant numbers ranging from 500 up to a staggering 18,000 people.
This isn't Tunick's first time to do such a photoshoot in Cleveland either, with 2,754 people turning up for a nude installation in 2004.