Alligator bites off arm of Florida man trying to flee the cops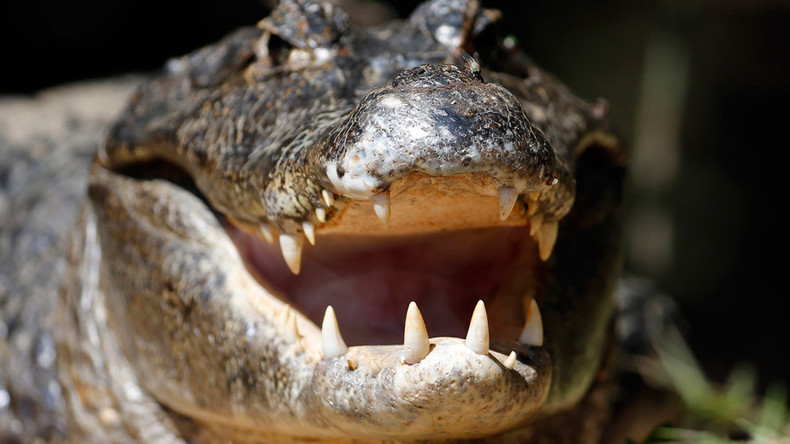 Alligators live in Florida's lakes, but this inconvenient fact doesn't always stop people from diving in when they're desperately trying to run away from law enforcement. In this case, a man has a missing limb for ignoring the risk.
Police in Lakeland, Florida were searching for a 21-year-old on the run when they discovered him lying on the ground missing about three-quarters of his left arm, according to KRON News. Identified as Jessie Scott Kingsinger, the young man was fleeing police when he jumped into a lake and apparently encountered a gator in his attempt to swim away.
Kingsinger's escape attempt occurred Wednesday night, after his mother called police and they responded to what was described as a domestic disturbance. When officers arrived at the scene, the mother told them that her son had run off into the woods behind their house.
According to Fox 13, Jessie Kingsinger was having an "episode" related to post-traumatic stress disorder and needed psychological help.
In response, police initiated a search with bloodhounds and even deployed a helicopter to find the young man. Eventually, they found him near a lake that featured a sign reading, "Caution! Alligators frequent this area!"
After he was found, Kingsinger was sent to a local hospital for treatment. He has undergone multiple surgeries and might lose even more of his arm, but he's expected to survive, his mother said to Fox 13.
Police said the young man won't be charged with a crime but that they will give him a psychological evaluation.
News of his run-in with the gator comes just a few months after an alligator killed and began eating a suspected burglar who was hiding near water during a police raid. The suspect was reported missing in November and his body was found a week and a half later near an alligator in Barefoot Bay.
When officials tried to take the body out of the water, they were nearly attacked by the animal. The alligator was euthanized because it was aggressively moving against divers trying to recover the suspect's remains, and authorities found parts of the suspect's hand and foot inside the animal.
Alligator attacks are not unheard of in Florida, but they aren't typically fatal. Last year, at least two people were believed to have died from the reptile attacks, the Orlando Sentinel reported. They were the first fatal incidents since 2007.