US takes in only 1,736 Syrian refugees of 10k pledged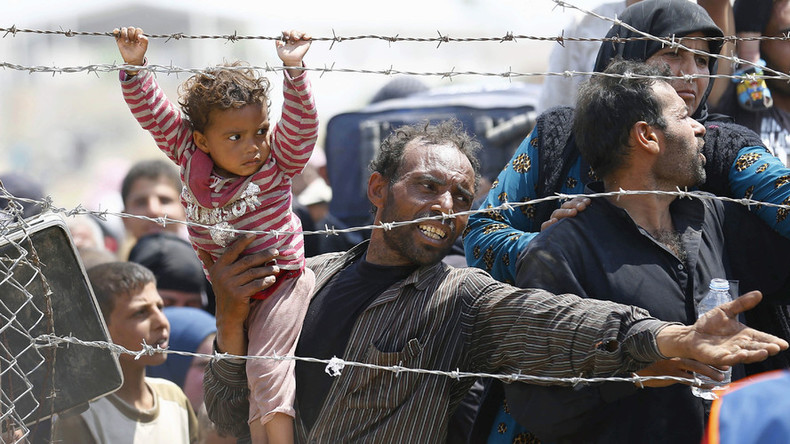 While the US pledged to accept 10,000 refugees from Syria by October 2016, government figures show that only 1,736 were taken in as of the end of April, calling into question if Washington will be able to deliver on its relatively-modest promise.
President Barack Obama's administration pledged to give asylum to 10,000 of the most-vulnerable Syrian refugees last year as it faced criticism from other countries for not doing enough. With five months left to meet the benchmark figure, the US is only 17 percent further towards its goal reports the New York Times.
Read more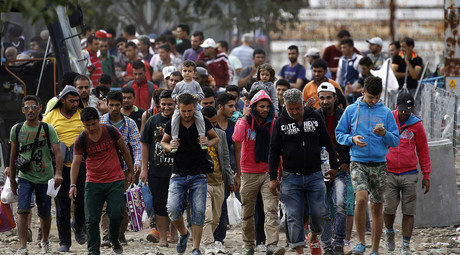 Most of the estimated 4 million people who fled the war in Syria are living in neighboring Turkey, Lebanon and Jordan, according to UN figures. Canada has offered visas to more than 48,000 Syrians and is also allowing private groups to sponsor Syrian families. More than 400,000 Syrians sought asylum in Germany last year, while Brazil has issued nearly 8,500 humanitarian visas to Syrians, the newspaper said.
"The United States cannot lead by example unless the administration meets this year's very modest goal and sets a more meaningful and ambitious goal for next year," said Eleanor Acer, senior director for refugee protection at the advocacy group Human Rights First.
Acer said red tape, lack of staff and funding for vetting refugees are key factors behind the slow pace of granting asylum. The State Department said that the administration sent more people to Jordan to process applications and is resuming interviews in Lebanon, which had been suspended over security concerns.
"We expect arrivals of Syrian refugees to increase steadily throughout the year and have increased the number of staff involved in processing Syrian cases to help us meet the 10,000 target," Anne C. Richard, assistant secretary of state for population, refugees and migration wrote in an email.
READ MORE: Turkey will send migrants back to EU if visa-free deal fails – Erdogan party's MP
The reluctance to receive refugees from the Middle East is growing in Europe as well, where costs and problems associated with refugees led to a growth of anti-Islamic sentiments. Some EU members are opposing Brussel's plan to distribute asylum seekers according to quotas. The Europeans negotiated a deal with Turkey to have refugees shipped back there, but its implementation is being hampered by Ankara's demands for additional preferences.
The refugee crisis will be discussed in September at a special session of the UN General Assembly.