Trump surges into virtual tie with Clinton in general election poll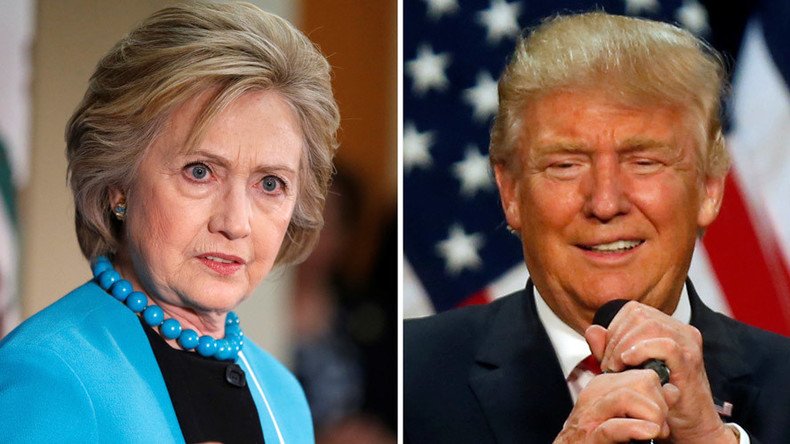 Republican presumptive nominee Donald Trump has overcome a double-digit deficit and is now in a statistical tie with Democratic frontrunner Hillary Clinton in the general election match-up, according to a new national poll.
The Reuter/Ipsos poll released Wednesday found that 41 percent of likely voters support Clinton, while Trump comes in at 40 percent. Nineteen percent of voters are undecided.
Trump's nationwide surge began when Ted Cruz and John Kasich suspended their campaigns. Only last week, the same poll showed the real estate mogul trailing 13 points behind Clinton.
As the campaign season moves towards the general election and Trump and Clinton solidify as the nominees, Trump may be getting backing from somewhere unexpected: disaffected Bernie Sanders supporters.
Exit polls from Tuesday's Democratic primary in West Virginia, a state where Sanders won handily, showed 39 percent of the Vermont senator's supporters crossed to the Republican side to back Trump, according to The Daily Telegraph.
Trump predicted such a phenomenon in November, when he said that many of the people in Rust Belt states like West Virginia, Pennsylvania and Ohio would "cross over" to his campaign. The prediction has repeatedly proven to be correct; unlike Sanders, Clinton has failed to win the support of white working-class voters.
At a Columbus, Ohio campaign event in March, Clinton blundered during a clean energy pitch, saying the she was going to "put a lot of coal miners and coal companies out of business."
This came back to bite her in early May when she was campaigning in Williamson, West Virginia.
"I just want to know how you can say you're going to put a lot of coal miners out of jobs, and then come in here and tell us how you're going to be our friend," said Bo Copley, a 39-year-old father who lost his job during the mining industry's recent sharp decline. "Because those people out there don't see you as a friend."
Clinton does have a large edge among minority voters, though, and increased registration from Hispanic voters could prove to be critical for her in the general election.
The average of nationwide support does not necessarily translate into victory at the polls come November, either. In the general election, candidates have to compete for delegates in the Electoral College by winning state votes, which are assigned in a winner-take-all fashion.
The Reuters/Ipsos poll was conducted from May 6 to 10 and surveyed 1,289 likely voters online. The margin of error was 3 percentage points.
You can share this story on social media: