WV & NE primaries: Sanders faces 'uphill climb,' Trump tells fans 'you don't have to vote'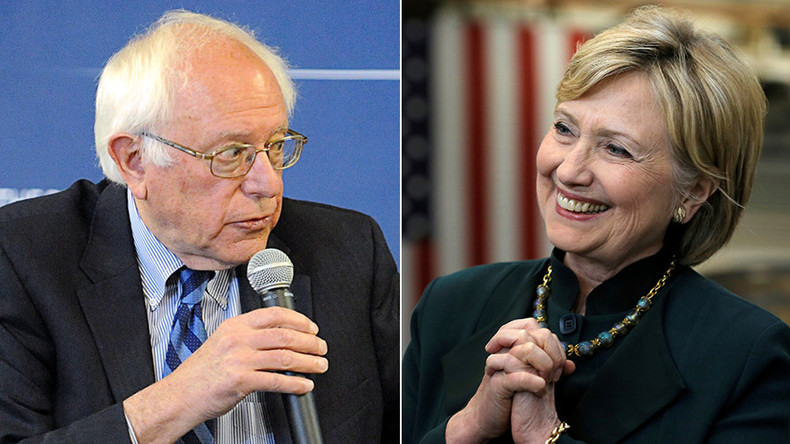 The primary process still matters: Donald Trump, Hillary Clinton and Bernie Sanders all continue to vie for their necessary delegates. West Virginia's primary includes both parties, while Nebraska's will just feature Trump against his suspended opponents.
A Quinnipiac poll released Tuesday shows Trump and Clinton in a dead heat in battleground states of Florida, Ohio and Pennsylvania, in a hypothetical general election matchup. In Florida and Pennsylvania, Clinton is at 43 percent to Trump's 42 percent, while in Ohio, Trump leads 43 percent to Clinton's 39 percent.
Should Trump lose to Sen. Ted Cruz today in Nebraska, or Clinton lose to Sen. Sanders in West Virginia, the presumptive nominees could lose a lot of steam.
West Virginia
Polls in the Mountain State open at 6:30 a.m. and close at 7:30 p.m. Eastern Standard Time on Tuesday, although early voting began April 27, and nearly 95,000 ballots have been sent in already, according to WSAZ, which also reported West Virginia's secretary of state as saying the turnout had already doubled that of 2014's elections.
READ MORE: DNC packed Democratic convention committees with Clinton supporters – Sanders
A large voter turnout has been good for Sen. Sanders, but his campaign is not playing up his odds. In a recent donation-ask email, the campaign said, "Yes, it is still an uphill climb, but if you can say one thing about this election, it's been unpredictable."
"So we'll continue to fight for every vote, every state, and every delegate. Not just because they're needed to win, but because each victory sends a powerful message to the Democratic Party establishment about our political revolution's demand for transformational change in this country," the email read.
Two polls conducted in West Virginia show Sanders leading Clinton. A MetroNews poll taken April 22 to May 2 has him up 47 to 43 percent, while a PPP Democratic poll conducted April 29 to May 1 has him up 45 to 37 percent.
Voted for @BernieSanders for my first time ever for voting :) let's see Bernie win West Virginia today :)

— Krista Ellis (@kristaxx_1998) May 10, 2016
Just voted early. Hillary Clinton is getting at least one vote in WV.

— John Cole (@Johngcole) April 29, 2016
His delegate count, however, is far from Clinton's, so the strategy now is to aim for a brokered convention. Clinton goes into West Virginia with 2,228 delegates, just 155 from the magic number guaranteeing her nomination. Sanders has 1,454 delegates. There will be 37 delegates, 29 distributed proportionally and eight uncommitted superdelegates at stake.
Read more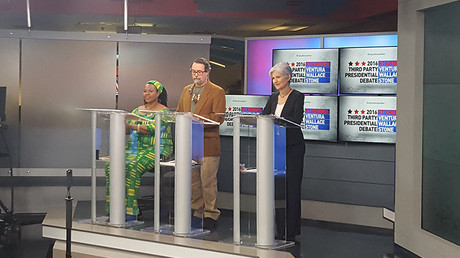 The Republican side, since the dropping out of Sen. Ted Cruz of Texas and Gov. John Kasich of Ohio, has Donald Trump competing basically by himself. Again, though, delegate counts mean a lot, and Trump wants to leave no question come the GOP national convention that he has the delegate support to confirm the nomination. Or does he?
"What I want you to do is save your vote," Trump told supporters in West Virginia last Thursday. "You know, you don't have to vote anymore. Save your vote for the general election, okay? Forget this one. The primary is gone."
His cockiness was chalked up to jovialness, with follow-up Twitter messages pushing people to go out and vote. With 34 delegates up for grabs, 22 of which are at-large and nine divided up by congressional district vote totals, Trump is probably hoping his supporters didn't take him too seriously.
West Virginia Coal Association, which represents around 95 percent of the state's coal production, gave its endorsement to Trump ahead of the primary.
This is a notable endorsement in a state where the coal industry makes up a large part of the economy, though the industry's decline has led to hardship for many West Virginians. In the last quarter of 2011, West Virginia had about 24,700 coal mining jobs, and this number dropped to only 14,500 by the last quarter of 2015, The New York Times reported.
Even before Cruz and Kasich suspended their campaigns, polling showed them far behind Trump in West Virginia.
Nebraska
Polls in the Cornhusker State are open from 8:00 a.m. to 7:00 p.m. Central Daylight Time and in part of the western side of the state they are on Mountain Daylight Time, 7:00 a.m. to 6:00 p.m. To compare with West Virginia, that comes out to 9:00am to 8:00 p.m. Eastern time.
Thirty-six delegates will be up for grabs, but only for the Republicans as the Democrats have previously held a primary in Nebraska, where Sanders won 15 delegates and Clinton won 10 on March 5.
Cruz was asked Tuesday on the Glenn Beck radio program whether or not he would un-suspend his presidential campaign if he "miraculously" won Nebraska.
"I am not holding my breath," Cruz said. "My assumption is that will not happen."
He added, "We launched this campaign intending to win. The reason we suspended the race last week is with Indiana's loss, I didn't see a viable path to victory," but, "If that changes, we will certainly respond accordingly."