Family of man shot dead by Little Rock police settle lawsuit
Published time: 7 May, 2016 03:19
Edited time: 19 Dec, 2016 23:19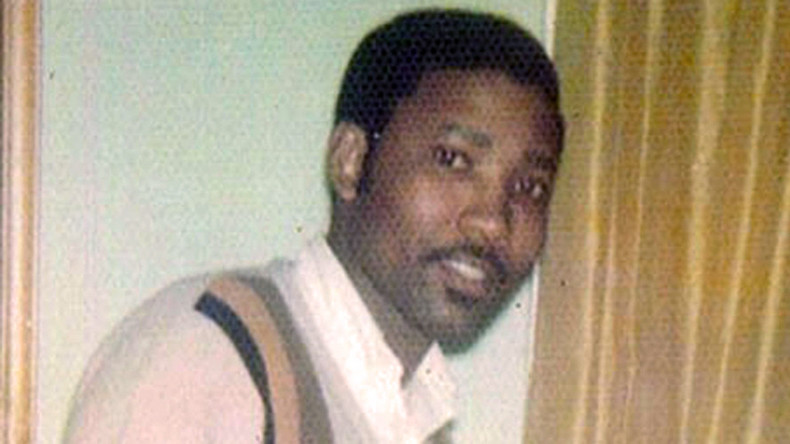 Following the deadly police shooting of 67-year-old Eugene Ellison, a black man, at the hands of two white Little Rock police officers, the victim's family has reached a settlement with the city that includes a payout, memorial bench, and apology letter.
Little Rock, Arkansas, has agreed to settle a lawsuit from Eugene Ellison's family over his 2010 shooting death by two off-duty police officers who entered his house without a warrant. In exchange for dropping the lawsuit, Ellison's family will receive $900,000, a memorial bench, and an apology letter, though the city will not admit liability, local news outlet KARK reported.
Donna Lesher and Tabitha McCrillis were working as private security guards when they claim an open door revealed that Ellison's apartment was in disarray, the Associated Press reported.
Lesher claimed that Ellison was "twitching and shaking," according to KARK. The publication notes that this account was never confirmed by McCrillis in her deposition or her interviews following the incident.
When they asked Ellison if he was OK, he responded, "What does it look like?"
Between the vague answer and a shattered glass-topped table in front of Ellison, the officers claim that they entered his apartment because of "His demeanor, his responses. When we asked if he was alone, he hesitated and it made me think there was something going on that needed further investigation," as McCrillis explained in her deposition.
Both officers claim that the 67-year-old Navy veteran charged them when they entered his home. A struggle ensued that left both officers with bruises and abrasions. They also claim that attempts to subdue him by hitting him with a baton, biting him on the arm, attacking his groin, and using pepper spray all failed. The coroner found no evidence of pepper spray on Ellison's body However.
After the scuffle, Ellison walked away and grabbed his cane. Brad Boyce, a rookie officer at the time, was also on the scene and claims Ellison swung his cane violently several times. However, Lesher claimed that he didn't recall seeing him swing the cane as he held it. Regardless, Boyce testified that he would have shot Ellison if Lesher hadn't.
Lesher and other officers have confirmed that she did not warn Ellison that she was armed when she ordered him to drop his cane. That did not stop her from stepping out of the apartment and shooting him twice, however. Recordings revealed that Ellison had less than a second between being told to "put it down" and when Lesher opened fire, the Washington Post reported.
In 2012, Lesher testified that she could have walked away when she left the apartment instead of shooting Ellison.
"We could have," Lesher said, but she did not, "Because that's not – I'm not going to just give up," the Washington Post reported.
After an internal investigation, both officers were cleared of the killing by Little Rock's homicide division, a department that was headed by James Lesher, Donna Lesher's husband, according to the Guardian.
Ellison's two sons have both served as police officers with the Little Rock Police Department. Spencer Ellison is a former detective and Troy Ellison is a lieutenant with the department.
"Nobody from the police department, the chaplain didn't call, no supervisor, the chief, nobody called," Spencer told the Washington Post, adding, "I felt betrayed. I felt like a second-class citizen. All the years that I have given my life and worked for the police department, I would think if anything, they would do right by their own."