'Little bit sorry': Clinton tries to hedge coal comments in W.Va after backlash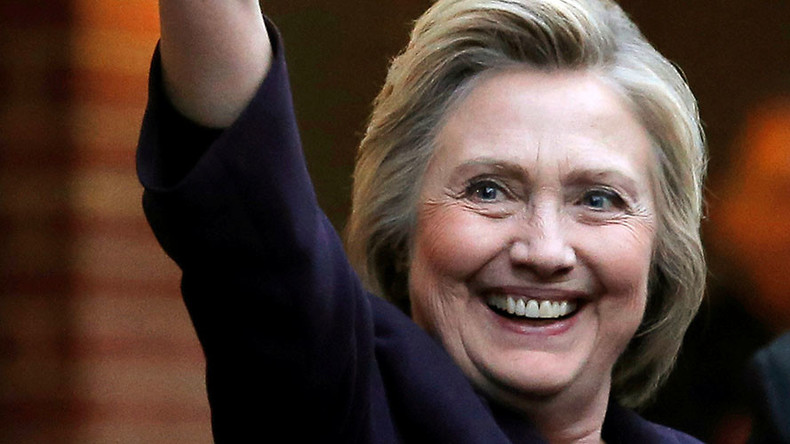 Democratic presidential front-runner Hillary Clinton's remarks about coal have come back to haunt her in West Virginia: A coal miner who had lost his job called her out and angry locals protested her visit. Clinton said her words had been taken out of context.
"We're going to put a lot of coal miners and coal companies out of business," Clinton had said at a campaign event in Columbus, Ohio back in March, as part of her clean energy pitch. She had to face the fallout from that comment at a campaign event in Williamson, West Virginia on Monday.
"I just want to know how you can say you're going to put a lot of coal miners out of jobs, and then come in here and tell us how you're going to be our friend," said Bo Copley, a 39-year-old father who lost his job as the mining industry contracted over the past two years. "Because those people out there don't see you as a friend."
"What I said was totally out of context from what I meant," Clinton replied, "because I have been talking about helping coal country for a very long time."
"It was a misstatement. What I was saying is that, the way things are going now, we will continue to lose jobs," she said. "That's what I meant to say. I do feel a little bit sad and sorry that I gave folks the reason or the excuse to be so upset with me because that is not what I intended at all."
"It didn't mean that we were going to do it," Clinton explained further. "What I said is that is going to happen unless we take action to help and prevent it."
At the event in Columbus in March, however, Clinton talked about a $30 billion plan to invest in infrastructure, job training, and small business development to transition the Appalachia away from coal mining and into clean energy.
Hillary said she wanted to put coal out of business. Now she said she was talking about keeping them from going out of business.

— Zaid Jilani (@ZaidJilani) May 3, 2016
Coal has been West Virginia's primary natural resource since the mid-1700s. The state is the largest coal producer in the eastern US and accounts for a tenth of the US total coal output. In 2010, coal mining accounted for $2 billion in wages for West Virginians.
Between the Obama administration's environmental policies and the explosive growth of natural gas exploration through hydraulic fracking, the coal industry has experienced major setbacks since. Coal mining employment shrank below 75,000 nationwide in 2014, according to NPR, with the Appalachian mines seeing the biggest decline. Another than 11,000 coal workers lost their jobs in 2015, according to the Daily Caller.
Protesters picketed Clinton's event in Williamson, carrying signs supporting Donald Trump and Bernie Sanders. On Sunday, her husband Bill was booed in nearby Logan, with the locals sending a note to Senator Joe Manchin (D-WVa) that the Clintons were "simply not welcome in our town" due to their stand on coal.
West Virginia holds its Democratic primary on May 10.