Woman who cut baby from womb of stranger given 100 years in jail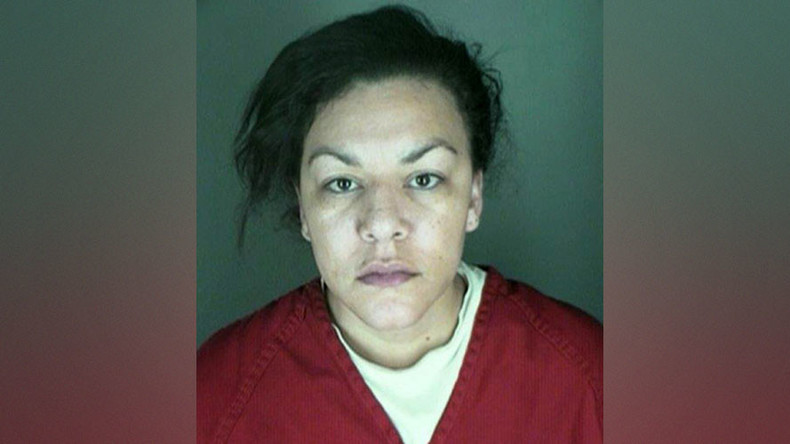 The Colorado woman who lured an expectant mother to her home under the false pretense of giving her free maternity and baby clothes, only to cut her baby from her womb, has been sentenced to 100 years in prison.
Dynel Lane, 35, was given the lifelong sentence Friday for attacking and butchering Michelle Wilkins, 27, and killing her unborn baby girl in March 2015.
Wilkins, who miraculously survived the attack, was in court when the sentence was handed down by Boulder County District Court Judge, Maria Berkenkotter.
Lane lured the seven months pregnant Wilkins to her Longmont home via an ad on Craigslist promising free maternity and baby clothes.
READ MORE: Chicago woman claims sperm bank mix-up led to mixed-race pregnancy
The court heard how the two chatted for about an hour before Lane launched an attack on Wilkins, punching and choking the mother-to-be before cutting the fetus from her womb using two kitchen knives.
Lane plotted to steal the baby and convince her husband, David Ridley, it was theirs after faking a pregnancy for months, according to Reuters.
Lane's court-appointed attorney, Kathryn Herold, told the court on Friday that Lane lost one of her three children, an 18-month-old boy, to drowning years ago and had never recovered.
Lane's husband found his wife and the fetus in the bathtub after the attack and rushed them both to hospital. Meanwhile Wilkins regained consciousness and dialed 911, reports NYDailyNews.
Lane declined to speak at the sentencing despite Judge Berkenkotter appeal for her to do so:
"People are hungry to hear from you, Miss Lane," she said. "Hungry, desperate to hear you express genuine remorse from the bottom of your heart."
READ MORE: Woman sues P&G, says she was fired for being pregnant, looking 'not perfect'
"I believe you've lost the privilege to live in our society," said Wilkins, who named her unborn daughter Aurora, to Lane at Friday's hearing.
Prosecutors had asked for a 126-year sentence for convictions of attempted murder, four charges of felony assault and one count of unlawful termination of a pregnancy.
However, because a coroner confirmed the fetus never lived outside of the womb, a murder charge for the baby was not allowed.