11yo Alabama boy shoots intruder, mocks him for 'crying like a baby' (VIDEO)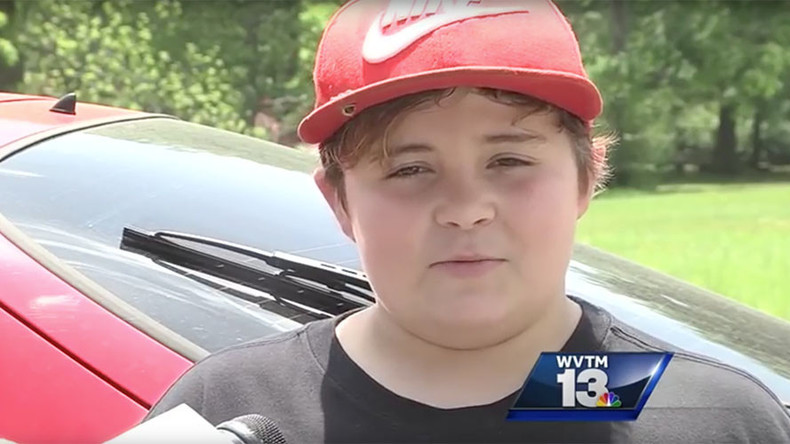 An 11-year-old boy from Talladega, Alabama, boasted about shooting at a fleeing burglar 12 times and mocked the man (whom he had wounded in the leg) for "crying like a baby".
Chris Gaither told WVTM news he was home alone Wednesday morning when he heard an intruder breaking into his house.
Gaither grabbed a 9mm handgun and began shooting at the burglar when he started to leave the house with a stolen hamper in-hand.
Chris opened fire, shooting at the man 12 times, eventually hitting the intruder in the leg with a "metal jacket bullet" on the final shot as he attempted to climb a fence surrounding their property.
"I told him I was gonna kill him with a gun if he didn't get out of my house", Gaither told the news channel.
READ MORE: Wisconsin police shot hostage without warning, video shows
"I shot through the hamper he was carrying... it went straight through the bag and hit him in his leg. He started crying like a little baby," he added.
While the suspect remains unknown, Chris' mother told the channel that the man has robbed the house before. No word on why the boy had unrestricted access to a loaded gun.
You can share this story on social media: