Louisiana prisoner freed after 40yrs of unconstitutional life sentence in "Alcatraz of the South"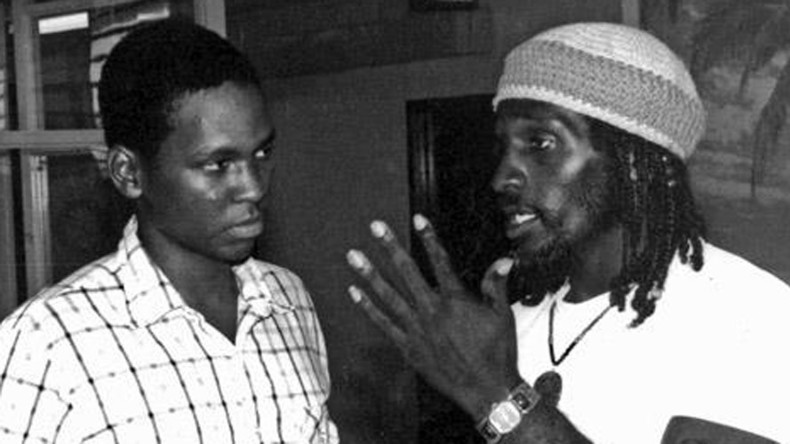 Gary Tyler was released from Louisiana's notorious Angola prison after serving 41 years of an unconstitutional life sentence for the murder of a white high school student in 1974.
Tyler, who was 16 at the time, was convicted of first degree murder by an all white jury, for the fatal shooting of fellow Destrehan High School student, Timothy Weber, 13.
The murder occurred during a period of high racial tensions and violence as the state introduced school segregation.
Tyler was released on Friday after pleading guilty to the crime. He was handed a reduced sentence of 21 years, but the 57 year old has already served nearly twice that, so he is now free.
In 2012, the US Supreme Court ruled that life without parole for juvenile offenders was unconstitutional. Earlier this year, this ruling was extended to include retroactive cases, meaning prosecutors could seek a reduced sentence for Tyler.
Tyler spoke in court Friday and expressed his sympathy to the Weber family, according to the Times-Picayune.
"I accept responsibility for my role in this. I ask for prayers for the Weber family and for my family, and for healing in the days and weeks to come," he said.
"Fundamentally unfair"
The case drew concerns and criticism that Tyler was convicted unfairly.
Tyler was on a bus packed with over 60 fellow black students passing up to 200 white students, some throwing bottles and rocks, when Weber was shot.
Police found no weapon during early searches of the bus, but later discovered one stuffed into a seat - a gun allegedly stolen from a firing range used by investigating police, according to an Amnesty International report in 1994.
Having been tried as an adult and originally sentenced to death, Tyler became the youngest person in Louisiana on death row. A number of the students - black and white - who testified against Tyler revoked their testimonies after his sentencing.
His sentence was commuted to life in prison after the state's mandatory death penalty was ruled unconstitutional in 1976, and the state parole board later voted three times to further reduce his sentence.
In 1980, the 5th Circuit Court of Appeals called his conviction "fundamentally unfair" over the judge's directions to the jury and ordered a retrial, but the court later reversed its ruling on the retrial.
Angola
Tyler was jailed in the notorious Louisiana State Penitentiary or 'Angola', also referred to as the 'Alcatraz of the South', which is the largest maximum security prison in the US.
He spent eight years in solitary confinement, a practice widely criticized by the American Civil Liberties Union (ACLU).
Earlier this year, the last of the 'Angola 3' was released from Angola after spending more than 40 years in solitary confinement - the longest period in US history.
Tyler's defense team, lead by attorney George H. Kendall, said the decision to release him was well overdue.
"It is long past time for Gary Tyler to come home," his statement read, according to the Times-Picayune.
"Hopefully this agreement will help to put this case to rest for Gary, the loved ones of Tim Weber and St. Charles Parish," it added.