Longest-standing solitary confinement prisoner in US to be released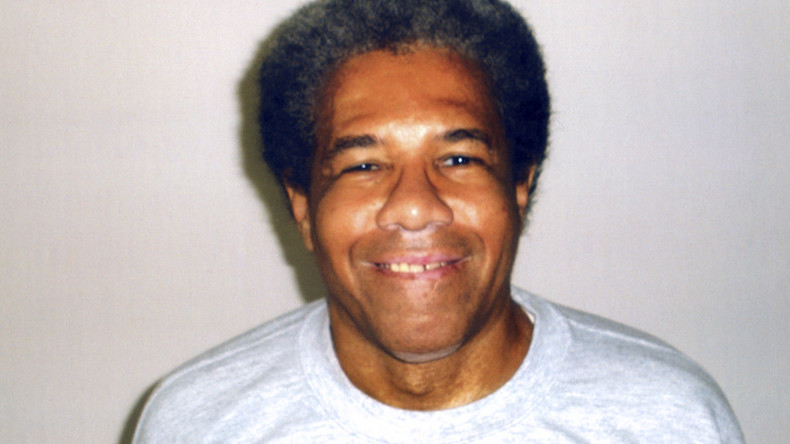 Albert Woodfox has been released from jail after being kept in solitary confinement for almost 43 years while maintaining his innocence. He was a member of the 'Angola 3', three men who were convicted of murdering a prison guard.
Woodfox was kept in a six-by-nine cell in a Louisiana jail for almost 43 years following the murder. He was held in the cell for 23 hours a day. He was allowed to exercise during the remaining hour, although he was still shackled and kept alone in a small concrete-walled yard.
While Woodfox served the longest period in solitary confinement of any inmate in United States history, he has always maintained his innocence. His attorneys say that the murder of 23-year-old prison guard Brent Miller was pinned on him ‒ and two others ‒ in an attempt to stop their activities as members of the Black Panther Party inside the prison system.
The 69-year-old prisoner's imminent release comes after the state of Louisiana agreed to drop the threat of a third murder trial against him in exchange for him pleading "no contest" to two lesser charges: manslaughter and aggravated burglary. Such a plea is not an admission of guilt.
"It means simply that [Woodfox] does not contest that the State would present evidence at a new trial from witnesses who said he committed this crime. Mr. Woodfox continues, as he always has, to maintain his innocence," said George Kendall, his attorney.
The designation 'Angola 3' refers to three black inmates that were at Louisiana State Penitentiary – Woodfox, Robert King and Herman Wallace – whose supporters believe they were wrongly convicted of crimes in the early 1970s and sentenced to long stretches of isolation for political activism in prison.
King was released in 2001 after a court reversed his conviction for the killing of a fellow inmate in 1973.
Wallace was convicted of the same crime as Woodfox, and release in 2013 after being granted a new trial by a judge. He died only three days after his release, however.