US Army board overturns decision to boot out soldier who beat up Afghan officer child rapist
Published time: 30 Apr, 2016 03:37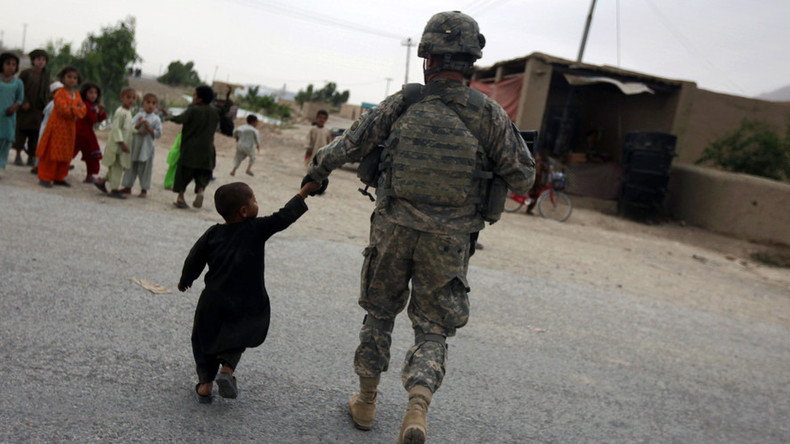 Green Beret Sgt. 1st Class Charles Martland gets to stay in the Army after all, thanks to a board review of a prior decision to force him out for striking an Afghan police officer who admitted to child rape. Martland's high profile supporters helped too.
Last August, Martland was reprimanded as part of the Qualitative Management Program, which separates soldiers who receive bad marks from uniformed duty. After many months, Thursday evening the Army Board for Correction of Military Records reversed that decision, Fox News reported after contacting Martland.
In Afghanistan's Konduz province in 2011, Martland and his captain allegedly heard an Afghan police officer admit to raping a 12-year-old boy and also attacking the boy's mother after she went to authorities. The two went after their supposed Afghan partner, and Martland has since acknowledged that he let his temper get the best of him.
Capt. Daniel Quinn was given a "relief for cause," Army Times reported.
Among Martland's supporters were the Veterans of Foreign Wars and even actor Harvey Keitel, but it was Rep. Duncan Hunter (R-California) and his staff who Martland named in his big first interview since the news.
"I am real thankful for being able to continue to serve," Martland told Fox News. "I appreciate everything Congressman Duncan Hunter and his Chief of Staff, Joe Kasper did for me."
"The Army did the right thing and we won -- the American people, won," Rep. Hunter told Fox News. "Martland is who we want out there."
The American Center for Law and Justice, which wrote dozens of letters to top defense officials and President Obama appealing for Martland's stay, claimed a "massive victory" upon hearing the news.
"The decision by the Army to retain this hero is long overdue and represents a significant victory for SFC Martland," said Chief Counsel of the ACLJ, Jay Sekulow. "Justice has been served. The U.S. military has a moral obligation to stop child sexual abuse and exonerate SFC Martland for defending a child from rape. The Army finally took the corrective action needed and this is not only a victory for SFC Martland, but for the American people as well."