Pentagon investigates reports of child rape by Afghan security forces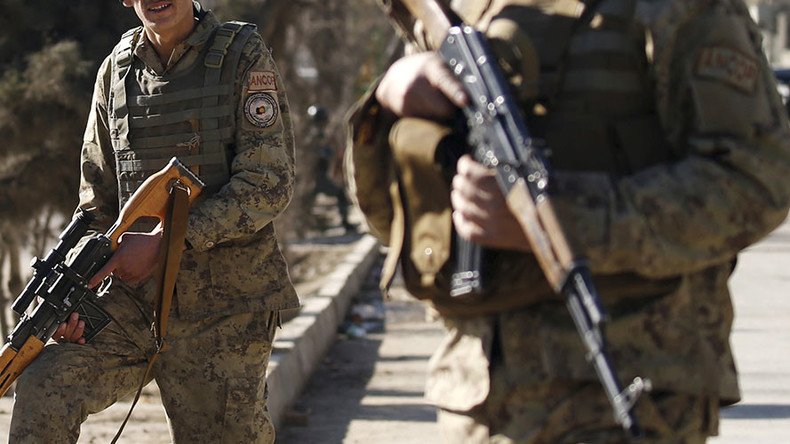 The Department of Defense inspector general has begun an investigation into how US military officials responded to reports that members of Afghan security and police forces engaged in sex abuse of young boys.
In a February 19 letter, Kenneth Moorefield, the DOD deputy inspector general for special plans and operations, informed Pentagon officials that his office was "conducting a full assessment addressing" claims of child sexual abuse against Afghan National Defense and Security Forces officials. Moorefield wrote that the his office had "been conducting a research project related to these issues since October 28, 2015," and that the assessment was triggered, in part, by congressional concerns over the accusations.
The allegations raise "serious questions about international, US, and Department of Defense (DoD) law or policy related to child sexual abuse by" Afghan security personnel, Moorefield said.
The letter, first reported by the Military Times, outlined the investigation's objectives and Pentagon policies about its handling of sexual abuse reports, including "guidance, informal or otherwise" and training for identifying and responding to abuse allegations. It also detailed how many abuse reports were made to US and coalition forces and how they were handled, including what legal authority or guidance did department personnel had to intervene or stop any sexual abuse on military bases in Afghanistan.
Past reports have detailed instances in which US military personnel reported but were told to ignore sexual abuse of boys likely related to an illegal practice also known as "Bacha bazi," which involves sexual abuse of prepubescent and adolescent boys.
Dan Quinn, a former special forces captain, told the New York Times last year that he had witnessed several instances of abuse involving boys and girls. In fact, he and Sergeant Charles Martland confronted an Afghan police commander accused of abducting and abusing a young boy. Quinn said he told the commander, "You are held to a higher standard if you are working with US forces and people expect more of you." The Afghan commander laughed in his face, Quinn said.
"I picked him up and threw him onto the ground," Quinn said, adding that Martland joined in. "I did this to make sure the message was understood that if he went back to the boy, that it was not going to be tolerated."
Following the incident, the Army relieved Quinn of his command. He later resigned. Last year, a Pentagon office recommended a discharge for Martland. A final decision in his case is expected by March 1, Fox News reported last week.
SFC Charles Martland is still in the fight--and a decision about his future is set for no later than March 1 (unless the Army decides to delay, for a third time). I'm proud to stand with SFC Martland.

Posted by Congressman Duncan Hunter on Thursday, February 18, 2016
"Charles did the right thing in Afghanistan by standing up to a child rapist and corrupt commander, and now it's the Army's turn to do the right thing and reverse the decision to expel him from the service," said Representative Duncan Hunter (R-California), whose office has helped Martland during the process. "Permitting Charles to continue serving is in the best interest of the Army and the nation."
More than 90 members of Congress have called for an investigation into the Pentagon's handling of Afghan child sexual abuse, Fox News reported.
"It is precisely because we're fighting for progress and fighting for our values that it's been so disturbing to read reports alleging that some of our coalition partners may be engaged in sexual abuse and other activities that contradict our values," Senate Armed Services Chairman John McCain (R-Arizona) said last year, according to the Military Times.
You can share this story on social media: