US suicide rate hits 30-year high, female rate spikes while males are majority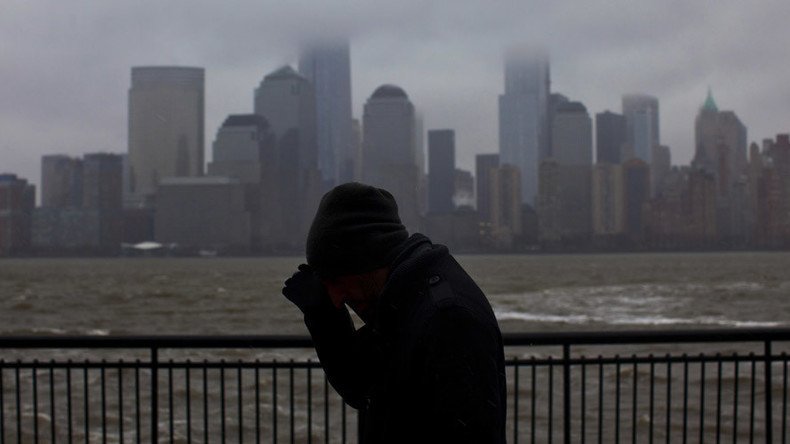 The suicide rate in the US went up by 24 percent from 1999 to 2014, according to a new federal report, with the top increases seen in females aged 10 to 14 and males aged 45 to 64.
A new analysis by the National Center for Health Statistics (NCHS) has reported that the rate of suicide in the US steadily increased from 1999 to 2014 after consistently decreasing from 1986 to 1999. The report found that greater annual rises occurred after 2006.
From 1999 to 2014, suicide rates increased for males and females of all ages between 10 and 74, the NCHS revealed Friday. Only those aged 75 and older saw declines in suicides in that time period.
The rate of suicide among women is climbing at a rate faster than men. The age-adjusted suicide rate for females increased by 45 percent from 1999 to 2014, as opposed to an increase of 16 percent for males.
However, males (20.7) still hold a suicide rate that is triple the rate of female (5.8) suicide.
"The findings in this report are extremely concerning," said Nadine Kaslow, an Emory University researcher and former president of the American Psychological Association, according to the Associated Press.
For females, the suicide rate was highest in the time period studied among those aged 45 to 64. For males, those aged 75 and over held the highest rate.
Men aged 45 to 64 had the highest increase in suicide rate among all groups, rising from 20.8 per 100,000 in 1999 to 29.7 in 2014. The largest increase in suicide rate among females belonged to those aged 10 to 14, although this group's number of suicides was comparatively lower than other age groups. In 2014, there were 1.5 suicides per 100,000 females in this age group. In 1999, this group committed suicide at a rate of 0.5 for every 100,000.
More than 42,000 people in the US died of suicide in 2014, the report said. Middle-aged white males and females – about 18 percent of the US population – accounted for one-third, or about 14,000, of all suicides in the 15-year timespan, more than twice the combined number of suicides for all blacks, Hispanics, Asians, Pacific Islanders, American Indians, and Alaska Natives.
Late last year, a study found that white middle-aged Americans were the only first-world group of people dying faster than their counterparts in other developed nations. The US Centers for Disease Control and Prevention reported this month that life expectancy for white people declined in 2014.
The report did not attempt to identify causes for the suicide boom since 1999.
"We wanted to highlight the growing problem of suicide in America," said Sally Curtin, lead author for the report, according to the Guardian. "Deaths are just the tip of the iceberg. Many more incidents end up as hospitalizations and ER visits."
In February 2015, Swiss scientists posited that one in five suicides around the world were associated with unemployment.
"Our findings reveal that the suicide rate increases six months before a rise in unemployment. What is more, our data suggests that not all job losses necessarily have an equal impact, as the effect on suicide risk appears to be stronger in countries where being out of work is uncommon," said Dr. Carlos Nordt, lead author of the study.
Other researchers say that psychological stressors related to economic strains outside of unemployment – including falling income and debt – have affected many that go on to commit suicide.
About half of all suicides were firearm-related. More than half of male suicides in 2014 were in this category, while one-third of suicides among females were attributed to poisoning, the most common method of female suicide. About one in four male and female suicides were attributed to suffocation of some sort.
You can share this story on social media: