Mysterious teen 'suicide clusters' spark federal investigation in Silicon Valley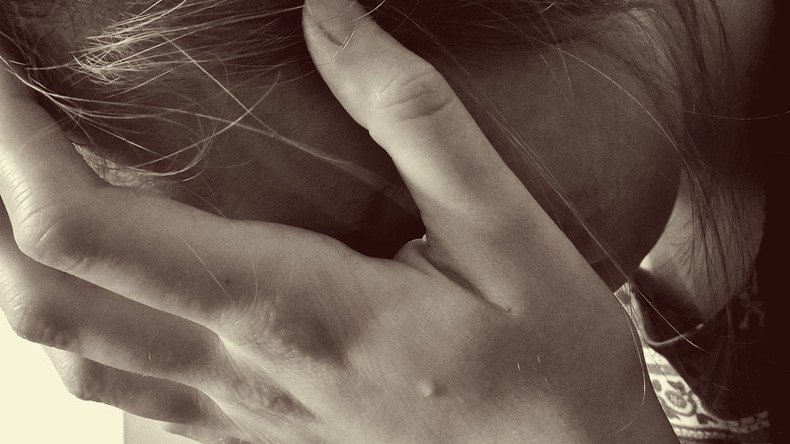 Palo Alto, California is home to high-tech companies, Stanford University, and upscale living, but the success-oriented culture has a dark side. Recent "suicide clusters" of teens and young adults are stirring the community and federal agents into action.
The US Centers for Disease Control and Prevention (CDC) defines a "suicide cluster" as three or more suicides that occur closer in time and space than what would be considered normal for the community.
That is what happened in Palo Alto during 2009 and 2010, when five students or recent graduates from Henry M. Gunn High School took their own lives, and it is what happened again across 2014 and 2015 when four more students, three from Gunn and one from Palo Alto High School, did the same, according to the Palo Alto Unified School District and other local reports.
This week, at the invitation of the city council, the CDC will begin investigating what it calls the "suicide contagion," what is behind the tragedies, through one of its epidemiological assistance teams. Since 2011, the federal agency has conducted similar suicide cluster inquiries in Fairfax County, Virginia and two Denver counties.
The CDC lists suicide as the second most common cause of death for Americans 15-24 years of age.
In the San Francisco suburb, where, according to Sperling's Best Places, the median household income is $122,482, residents are either baffled by the city's teen suicide rate being five times higher than the national average or find the root cause to be immediately obvious.
Some believe overwhelming stress on students to enter college or career life at the top levels is to blame, but there is no consensus, scientific or otherwise. Still, the community is coming together in a variety of ways and calling on outside help to address the issue.
Gunn High School Principal Denise Herrmann, who says she has been to three funerals for students since taking on the job 18 months ago, started multiple programs to help stressed out students cope, according to ABC News. One option is a yoga and breathing exercise class, another brings together alumni and current students to open dialogues about life beyond high school, and the third program facilitates one-on-one relationships between adults and freshman students for the whole year.
Students at Gunn and Palo Alto High Schools have also led the way in providing outlets for potentially suicidal peers.
The editor of Gunn's student newspaper, Shawna Chen, was inspired to address her school's suicide issue after hearing a speech at a community meeting, she told ABC. The speaker was Madelyn Gould, a Columbia University Mailman School of Public Health psychiatry and epidemiology professor, and an expert on suicide clusters.
"We have research that shows stories about resilience and coping and dealing with suicidal thoughts in ways that are engaging ... they are not only inspiring, they can prevent somebody else's suicide attempt," Gould told ABC News. Chen drew on that line of thinking when she came up with "Changing the Narrative," a section of the school paper where students can write about their personal troubles.
The summer after their junior year, Palo Alto High School students Christian Leong and Andrew Baer co-directed the documentary "Unmasked," artfully depicting the inner-struggles many students face.
"If I can't even figure myself out, how on Earth am I to expect anyone else to?" a voiceover says in the documentary.
"We're trying to take off the 'happy, everything is OK' mask that our community has, and really just talk about the deep problems that we're going through," Baer told ABC.
In 2014, the city's school board unanimously voted to fund two full-time licensed therapists for each high school. The board has also since come out with an advisory that students limit themselves to two AP classes at a time. School officials are also looking at online "academic bullying" as an aggravating factor in youth suicide, ABC News reported.
The experiences at Gunn High School also inspired new groups to be organized. One is called HEARD, which stands for Health Care Alliance for Response to Adolescent Depression, and is founded by Dr. Meg Durbin, a parent of three former students who attended during the 2009-2010 suicide cluster. Another group, founded by teacher Marc Vincenti, focuses on addressing school pressures, calling for an environment that "is more humane, is more forgiving, is more compassionate, and is more likely to serve as a safety net to those kids who are especially in despair," Vincenti told ABC.
You can share this story on social media: