Black Lives Matter activist commits suicide outside Ohio Statehouse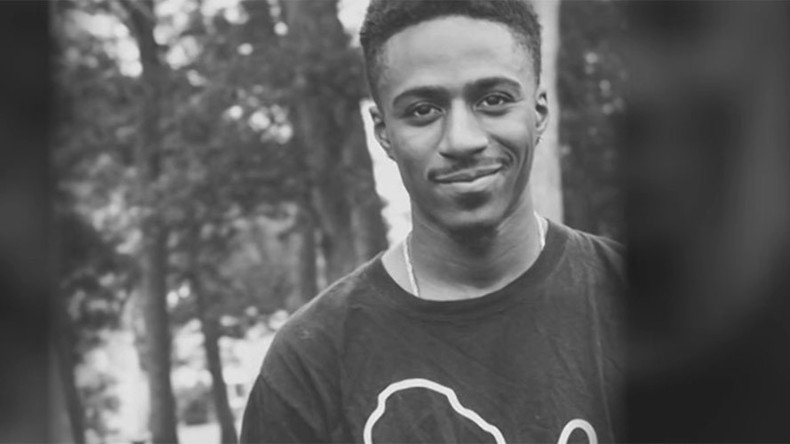 A prominent Black Lives Matter activist has taken his own life in front of Ohio's Statehouse. MarShawn McCarrel was the founder of Pursuing Our Dreams, a mentorship program, as well as the creator of a homeless outreach program called Feed the Streets.
McCarrel's family believes his mental health may have been compromised by the emotionally draining work he had undertaken, the New York Daily News reports.
"My demons won today. I'm sorry," the 23-year-old activist posted on his Facebook page before committing suicide.
According to the Columbus Dispatch, no one saw McCarrel shoot himself. "We don't have any evidence to know the reason why he did it," Lieutenant Craig Cvetan of the State Highway Patrol said.
However, the choice of location may have been political. According to Vibe, his last tweet read, "Let the record show that I pi**ed on the state house before I left."
McCarrel was a community organizer who had been named one of Radio One's Hometown Champions, the New York Daily News reports. "MarShawn has come so far in life and has inspired so many people to help others," read a nomination page for the Hometown Champions Award. He and his mother traveled to California for the awards ceremony on Friday. He had also attended the NAACP's Image Awards.
The impact of McCarrel's death has been felt inside and outside of the Black Lives Matter movement. Actress Kerry Washington, Ohio Senator Sherrod Brown, and activist Shaun King all took to Twitter to react to the loss.
Having spent three months homeless, MarShawn is remembered for his empathy. He told 614 Columbus in 2014 that his work with Feed the Streets was important because "All everyone needs is love. That's a pulse. We're feeding everyone, we're sending the message — today I got you; tomorrow, I could be right there."
His untimely death also draws attention to another problem. According a Centers for Disease Control and Prevention study published in 2013, suicide was the third leading cause of death for black males aged 15-24. In addition, the National Alliance on Mental Illness says African-Americans are 20 percent more likely to experience serious mental health problems than the general population.
You can share this story on social media: