FBI director hints that agency paid record $1.3mn to hack into San Bernardino iPhone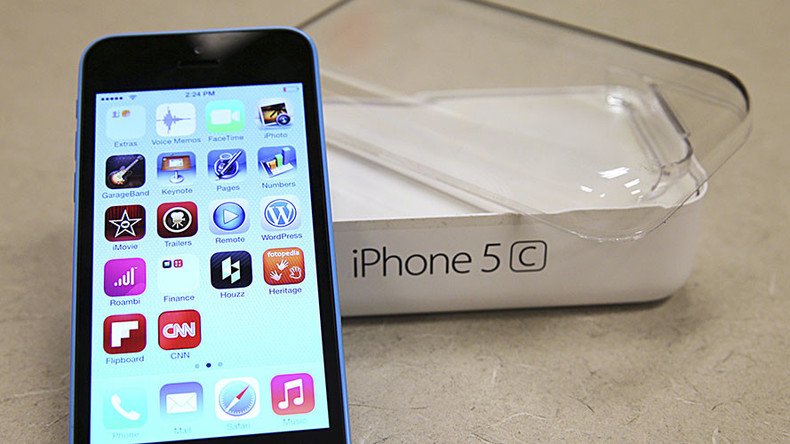 FBI Director James Comey let slip a general idea of how much his agency paid to a third party for software to break into the work phone belonging to one of the San Bernardino terrorists.
At London's Aspen Security Forum on Thursday, a moderator asked Comey how much the FBI paid the as-yet-unnamed third party for the software to hack into the iPhone, Reuters reported.
"A lot," Comey replied.
"Really?"
"More – let's see. More than I will make in the remainder of this job, which is seven years and four months, for sure," Comey said, declining to give a more specific figure.
The FBI director earned $183,000 a year, as of January 2015, according to Reuters, which cited data from the FBI and the US Office of Management and Budget. Comey would thus earn $1.34 million over the next seven years and four months, assuming no raises or bonuses.
The highest amount the FBI had previously admitted to paying for a hacking technique was $1 million for US-based information security company Zerodium to break into phones, Reuters reported.
"It was in my view, worth it," Comey said, "because it's a tool that helps us with a 5c running iOS9, which is a bit of a corner case, increasingly as the devices develop and move on to the 6 and 6s and whatnot and iOS's change, but I think it's very, very important that we get into that device."
There is some contention over whether or not the money was worth it, however.
Last Wednesday, anonymous law enforcement officials told CBS News that the FBI had not managed to find anything "of significance" on the device.
A week later, however, a different group of unnamed law enforcement officials told CNN that the phone "has helped investigators address lingering concern that the two may have [had] help, perhaps from friends and family," adding that it "didn't contain evidence of contacts with other ISIS supporters or the use of encrypted communications during the period the FBI was concerned about."
Israel's Cellebrite Mobile is rumored to be the third party that the FBI paid to hack into the phone, which s was at the center of a high-profile legal battle between the agency and Apple earlier this year. The FBI tried to force the tech giant to create a custom operating system for them to access, a so-called backdoor, and Apple vowed to resist the order all the way to the Supreme Court in order to protect the privacy of its customers.
The legal tug of war came to an abrupt halt in late March, when the FBI announced that it managed to access Farook's iPhone with the help of the unnamed third party.
You can share this story on social media: