Israeli firm allegedly helped FBI break into San Bernardino shooter's iPhone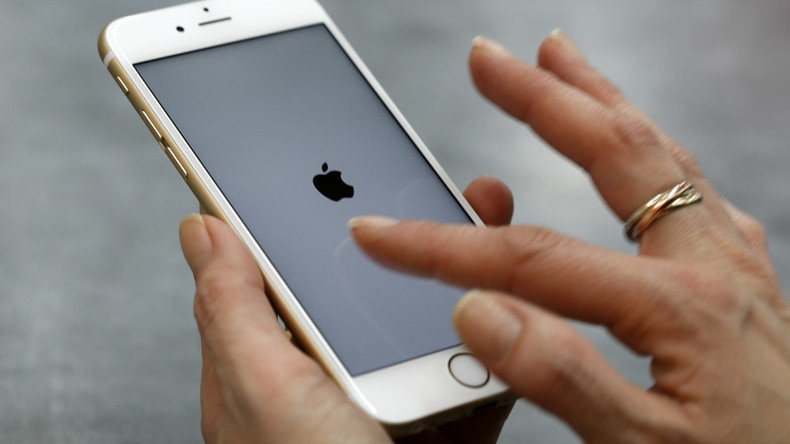 The US Federal Bureau of Investigation worked with Israel's Cellebrite Mobile to crack the iPhone of the dead gunman behind last year's mass shooting in California, reports Bloomberg citing unnamed sources.
According to Bloomberg, the US Justice Department said it had gained access to the data on the shooter's phone with the help of a third party and dropped its legal case against Cupertino, California-based Apple.
The FBI had been in a legal tussle with Apple for a month after the company refused to comply with a court order to unlock the iPhone used by Syed Rizwan Farook in the San Bernardino terrorist attack. The man and his wife died in a gun battle with police after they had killed 14 people and seriously injured 22.
Apple said the FBI's demands were unreasonable and threatened the privacy and data security of millions of iPhone users.
"Although the FBI didn't get a legal decision that would require Apple to hack around its own security software, it created a situation where they can go to third parties to do that," said Matt Larson, an analyst at Bloomberg Intelligence. "Companies like Cellebrite may have found a niche industry of assisting the FBI unlock personal devices in select cases moving forward."
Neither Cellebrite nor the FBI has confirmed the link. However, sources told Bloomberg that the FBI had been a Cellebrite client before this case.
Cybersecurity expert John McAfee told Forbes that the FBI unlocked the iPhone using a device that it had in its possession since 2013. According to him, three years ago the FBI signed a sole source contract with Cellebrite to provide forensic devices to analyze smart phones and mobile devices.
Israeli company Cellebrite was founded in 1999. It manufactures data extraction, transfer and analysis devices for cellular phones and mobile devices. In 2007 the company was acquired by major shareholder Japan's Sun Corporation.