Nothing significant found on San Bernardino terrorist's iPhone – officials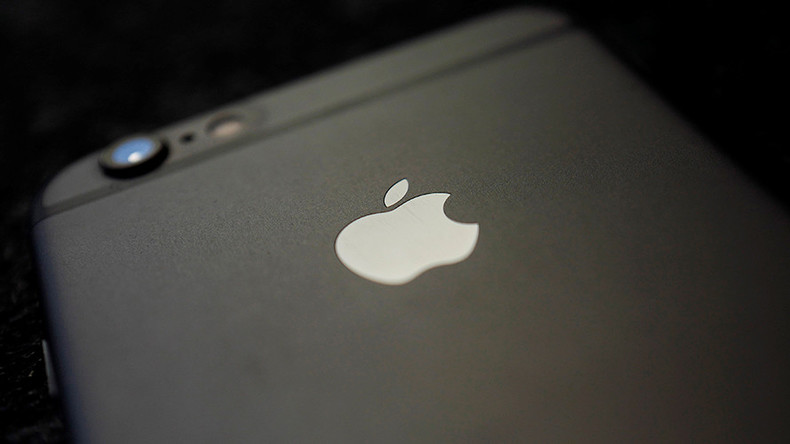 Two weeks since the FBI unlocked an iPhone tied to one of the San Bernardino terrorists, the intelligence agency has not managed to find any pertinent information on the device, according to law enforcement officials.
The Federal Bureau of Investigation had been hoping to find information directing them to foreign terrorists on the Apple iPhone 5C left behind by Syed Farook, one of the two terrorists who murdered 14 people in a December attack in San Bernardino, California.
"For the FBI to competently investigate a mass murder that happened in the United States, we believed we had to use all lawful tools to find out whether there was evidence on that phone that either shed more light on what these two killers had done," FBI Director James Comey said at Ohio's Kenyon College last week.
However, a law enforcement official told CBS News on Wednesday that no relevant information has yet been discovered by the agency.
The idea that the passcode-protected phone could contain information on terrorist contacts or further planned attacks was at the center of a high-profile legal battle between the agency and Apple earlier this year. The FBI tried to force the tech giant to create a custom operating system for them to access, a so-called backdoor, and Apple vowed to resist the order all the way to the Supreme Court in order to protect the privacy of its customers.
The legal tug of war came to an abrupt halt in late March, when the FBI announced that it managed to access Farook's iPhone with the help of an unnamed third party instead of Apple.
The technique used to open the phone wasn't disclosed to the public or to Apple, and there's a possibility that it never will be, according to Comey.
"If we tell Apple, they're going to fix it and we're back where we started," he said, according to CBS News. "As silly as it may sound, we may end up there. We just haven't decided yet."
You can share this story on social media: