South Carolina viagra bill protests abortion 'double standards'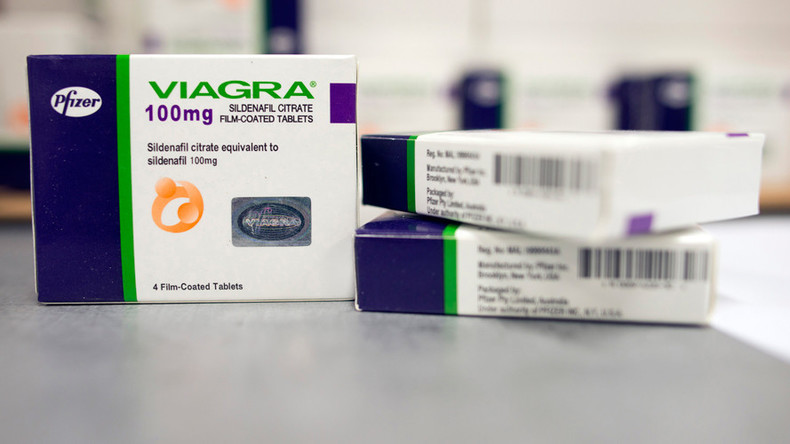 A "tongue in cheek" erectile dysfunction bill aimed at highlighting the challenges women face when seeking an abortion in South Carolina has advanced to the next stage.
The bill proposed by Democratic Representative Mia McLeod would require men who want to get Viagra or other erectile dysfunction (ED) drugs to wait 24 hours.
They also have to present a sworn statement from their sexual partners detailing their problems.
McLeod first pre-filed the bill in December in response to almost 400 anti-abortion bills filed in the US in 2015, but didn't expect it to pass.
READ MORE: SC lawmaker proposes bill making Viagra as difficult to get as abortion
The bill was heard Wednesday and unanimously passed by the House medical subcommittee. An exemption was made, however, for men who have undergone treatment for prostate cancer.
It will now go before the full House Committee on Medical, Military, Public and Municipal Affairs.
McLeod says the real aim of the bill is to highlight both the inappropriateness of a government dictating decisions about people's bodies and the double standards of how men and women's sexual health and reproductive rights are treated.
""This bill isn't really about erectile dysfunction, but it is about gender equity," she said.
"It is about my belief that government has no place making the decisions for women or men when it comes to abortion or erectile dysfunction," she told South Carolina Radio Network.
In a statement on the legislation, McLeod welcomed the support she has received to date and highlighted male criticism of the move, saying their engagement would have been very welcome on previous campaigns.
"Where have these guys been all these years? We could've really used the help when my Republican colleagues wasted our time and your tax dollars investigating Planned Parenthood without cause and coming up with extra hoops and hurdles for women to jump through."
The proposed legislation also requires an assessment by a sexual therapist to certify the symptoms are not psychological, and a doctor's statement confirming the prescription is necessary.
"The requirements (in the bill) were intentionally ridiculous, because I think that's what the requirements are like for women in this state who are seeking to exercise their reproductive rights," McLeod said.
Last month South Carolina Senators passed a bill banning abortions after 20 weeks by a strong majority. McLeod's bill has received public support for highlighting inequality.
South Carolina is not the only state where such viagra legislation is being mooted, a similar bill is being proposed in Kentucky
Previous attempts in political forums to highlight the gender inequalities surrounding sexual health include Oklahoma's "spilled semen amendment", which argued it was an act against unborn children for men to waste sperm and an amendment to a bill in Virginia requiring men to have a rectal exam before being prescribed Viagra.