SC lawmaker proposes bill making Viagra as difficult to get as abortion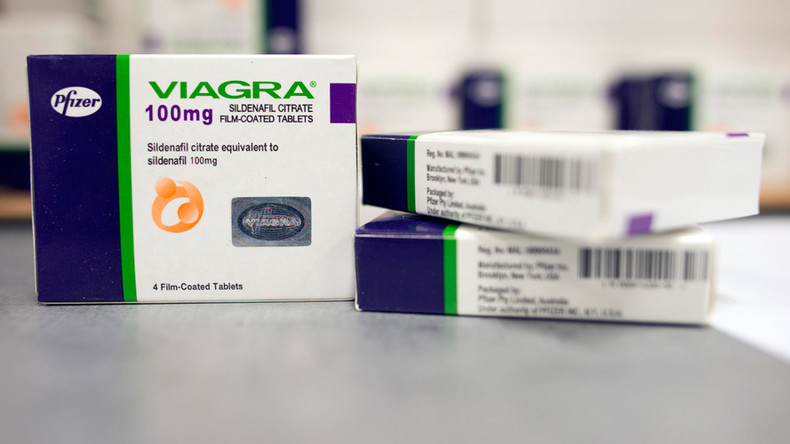 Viagra may be as difficult to obtain as an abortion in South Carolina, if a new bill proposed by a pro-choice lawmaker passes.
South Carolina State Representative Mia McLeod pre-filed the bill in response to almost 400 anti-abortion bills filed in 2015. Forty-seven of them have passed into law.
A man looking to buy Viagra or other erectile dysfunction drugs would have to wait 24 hours to access the drug. He would also have to obtain a signed affidavit from a sexual partner confirming his erectile dysfunction, and see a sex therapist. Cardiac stress tests would have to be carried out every three months.
McLeod does not think her bill will pass. However, she created it to make men in the legislature understand how women feel about anti-abortion bills.
"I purposely tried to make it as invasive, as intrusive, as hypocritical and unnecessary as possible to make the point," she told NBC News 2 on Tuesday.
"I mean, we're in a male-dominated legislature, of course, and I really just want to broaden the discussion and get people thinking about and talking about some of the issues that women face who are seeking legal abortion services in this state," she said.
Anti-abortion bills in 2015 included defunding Planned Parenthood, increasing clinic regulations, increased waiting periods and the targeting of undocumented women and minors.
A report by the Center for Reproductive Rights says, "The ultimate goal of these politicians is to criminalize women's health services one by one until no safe, legal options are available to any woman who makes the decision to end a pregnancy."
Commenting on the bill, McLeod said, "I just decided that until they could stay out of my uterus, I would refuse to stay out of their bedroom."
You can share this story on social media: