Airlines to charge extra for window and aisle seats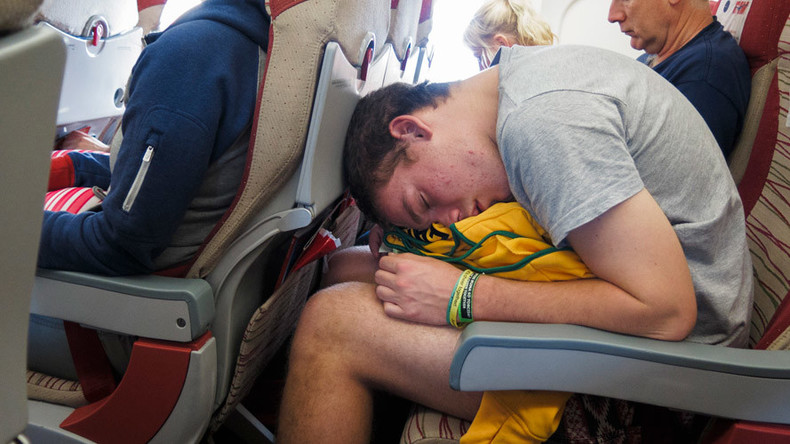 Bad news for travelers who like to sit at the window or aisle seat when flying: airlines are considering charging passengers for the privilege.
While airlines already charge extra for first class, business class, and some 'better' seats in economy, some are now seeking to apply tiered pricing to all economy seats. While economy passengers were able to avoid the middle seat by booking early, airlines have now started to reserve the better seats for those who pay more.
Stuck in middle seat on plane. My personal space is under assault already.

— Jon Sherman (@practicalgolf) April 20, 2016
This comes as the Senate rejected efforts to regulate airline seat sizes earlier this month, voting 42-54 to reject Democratic senator Charles Schumer's amendment.
Schumer wanted the Federal Aviation Administration to introduce minimum seat sizes and distances between airline seats, due to shrinking sizes and disparities between different airlines. Schumer blamed airline lobbyists for the loss for air passengers.
Spirit Airlines and other low-cost carriers now charge passengers extra to choose their seats or board the plane first. Southwest increased the price of their early boarding tickets last month.
Delta does not allow its basic economy passengers to select their seats until check in, so as to allow those who pay more for their ticket to get the better economy seats.
Cruel and unusual punishment is sitting in the middle seat of a plane on a long flight. I don't believe in paying money for that.

— Olivia ॐ (@_LIVoutLOUD) April 10, 2016
"American Airlines and United are following Delta's lead on this and will be launching their own basic economy fares in coming months although they haven't yet released the details of those plans," airline expert Scott Mayerowitz told ABC.
Other airlines have cut perks from their economy class, with the likes of Jetstar and Norwegian Air making passengers pay extra for inflight entertainment and food.
READ MORE: #Flydubaigate spreads: Now exhausted Emirates airline pilots tell RT of overwork (EXCLUSIVE)

One airline has made a token effort to make the middle seat a little less depressing. Frontier Airlines has installed middle seats that are an inch wider than the window and aisle seats. The extra inch won't cancel out the fight for arm rests or the freedom that the aisle and window offer.
The New York Times reports that a number of travelers have resorted to bribing passengers to swap seats with drinks, or even buying two seats to avoid being squashed next to someone.
Does everyone agree that if you're in a middle seat on the plane, you should have sole ownership of both chair arms. All in favor?

— Dane Fife (@CoachDaneFife) April 20, 2016
"Fliers should just keep checking and checking airlines websites," Scott Mayerowitz advises. "Especially at that 24-hour-before-departure time, make sure you check in and look at the seat map. That's when a lot of elite fliers get upgraded and their seats open up and you can jump on in and snag those."
You can share this story on social media: