Startup raises $3 million to bring delinquent drones to the ground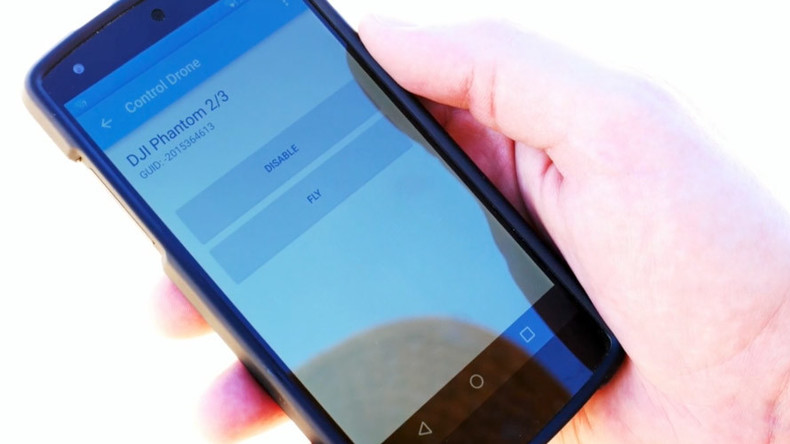 San Diego-based startup SkySafe has raised $3 million in seed funding to satisfy a need that may have been inconceivable a decade ago: building technology to disable drones that wander into spaces where they aren't welcome.
The popularity of drones for commercial and recreational use is skyrocketing. The Federal Aviation Administration (FAA) estimates that 2.5 million will be sold in 2016, with the number rising to 7 million by 2020.
SkySafe founder and CEO Grant Jordan announced the launch of his company to the public on Wednesday. The startup's mission is to keep rogue drones out of places where they are bothersome or dangerous, such as sports arenas and airports.
To help make this technology a reality, SkySafe has raised $3 million in seed funding led by venture capital firm Andreessen Horowitz.
"We're very excited about a future where drones are used by consumers and businesses for all sorts of purposes, but to get there, drones need to be made extremely reliable and safe," said venture capitalist Chris Dixon of Andreessen Horowitz, according to TechCrunch.
SkySafe's technology will use radio waves to identify unauthorized drones in an area, track the operator, and, if necessary, remotely override their controls to bring about a safe landing, or simply turn them off and let them fall to the ground.
An image on SkySafe's website features a tablet displaying a map that appears to locate a drone, with three buttons giving the user the option to "soft disable," "hard disable," or "fly" the craft.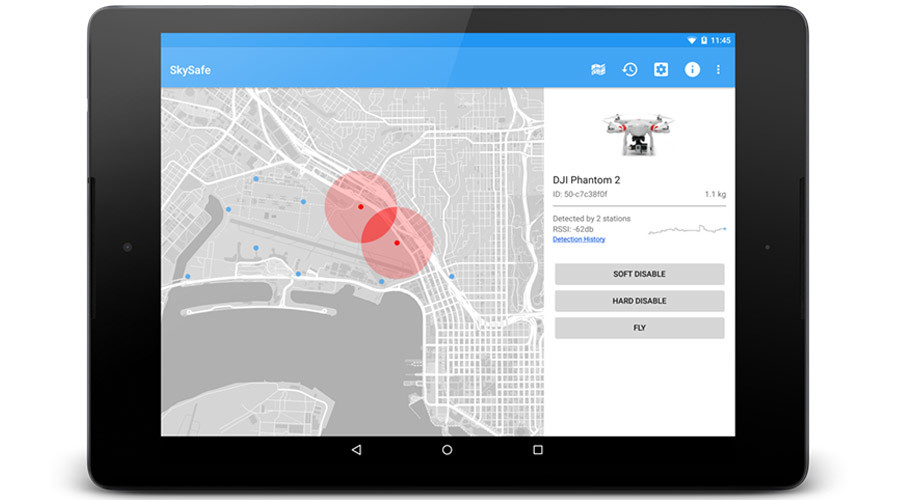 A video on the same website appears to show the service in a "live demonstration" that involves a man using a black box with an antenna to take a quadcopter right out of the sky by tapping "disable" on his smartphone.
While anti-drone defense systems already exist, most of them involve disabling drones through the use of unwieldy weapon-like systems such as net cannons or lasers. Jordan thinks that his company can offer something much more manageable.
READ MORE: US company unveils first-ever handheld drone-neutralizer gun (VIDEO)
"There are lasers. There are net-based solutions [that are shot out of cannons]. That one doesn't have capacity to handle what customers are looking for; hitting something with a net is hard. The other is a more weaponized sort of thing, and I don't think we're going to see airports [becoming authorized to plan] giant laser death rays at the ends of their runways," Jordan said, according to TechCrunch.
You can share this story on social media: