Pentagon misled Congress to block sexual assault reform – report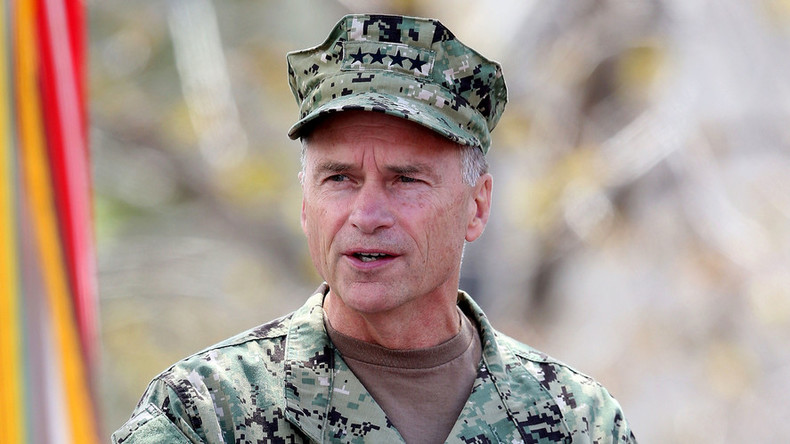 According to a new report, the Pentagon used inaccurate and vague data to convince Congress that military commanders were more effective prosecutors of sex offenders than civilians.
The arguments were made as the Senate debated military justice reform.
"Whether you agree or disagree with the policy at issue, every Senator should be outraged and revisit their votes," said Colonel Don Christensen, president of Protect Our Defenders, who released the report on Monday. "Congress should hold a hearing to investigate the extent to which the Pentagon knowingly replied upon false information to derail reforms they oppose."
The report said that the Pentagon misled Congress when it said civilian prosecutors had refused to prosecute 93 cases of sexual assault that were later pursued by military commanders.
Documents obtained through a Freedom of Information Act request concerning 81 of the 93 cases from the Marines and Army showed that there were no cases in which a military prosecutor was less willing than a commander to go forward with a prosecution. The report said two-thirds of the cases were not declined by civilian prosecutors, and more than a quarter did not involve a military assault.
The Associated Press, which had exclusive access to the data, reported that in one case at Fort Drum in upstate New York, the Army took credit for prosecuting a soldier who had been previously convicted for the possession of child pornography, but was never discharged from the service and failed to register as a sex offender.
After being allowed to stay in uniform, the soldier groped a girl and also sent her sexually explicit messages, before being court-martialed and sentenced to five years in prison. The Jefferson County district attorney disputed the Army's claim that her office had turned down the case, saying there had been a collaborative effort in which it was agreed that the Army would take the case.
In July of 2013, then-Vice Chairman of the Joint Chiefs of Staff Admiral James Winnefeld used such cases to argue that a bill known as the Military Justice Improvement Act would result in fewer sexual assault cases going to trial.
"I worry that if we turn this over to somebody else, whether it be a civilian DA [district attorney] or a nonentity in the military, that they are doing to make the same kind of decisions that those civilians prosecutors made," Winnefeld told the Senate Armed Services Committee. "I worry that we are going to have fewer prosecutions if we take it outside the chain of command."
Winnefeld retired from military service last year.
If lawmakers are found to have been misinformed by the military, there could be considerable backlash, which could provoke support for the Senate bill when it comes up for another vote as early as June, the AP reported.
The legislation, sponsored by Senator Kirsten Gillibrand (D-New York), seeks to reform military prosecutions by stripping senior officers of their authority to decide whether to prosecute sexual assault cases, instead handing the responsibility over to seasoned military trial lawyers.
"This is part of a sad pattern of denial, stalling and obfuscation by the Pentagon. As a result survivors are suffering and predators are escaping justice," said Colonel Christensen. "Our service members should no longer be denied access to a professional and impartial justice system that reflects the democratic principles they have sworn to protect."