Texas prisons ban social media for inmates, claim social networking companies' support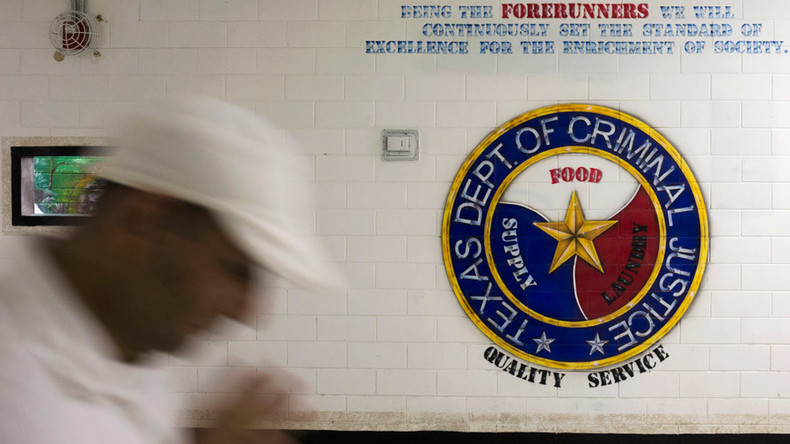 Texas inmates are not allowed on Facebook or any social media site, but now even writing letters to friends or family to pass on status updates for in-name-only accounts is banned. The prisons claim the social media industry is partially behind the new rule.
The Texas Department of Criminal Justice (TDCJ), which oversees the state's prisons, explicitly prohibited social networking for prisoners earlier this month.
"Offenders are prohibited from maintaining active social media accounts for the purposes of soliciting, updating, or engaging others, through a third party or otherwise," the new rule reads in the updated Offender Orientation Handbook.
While this policy was already basically in place, though unwritten, it was necessary to make it an official rule, TDCJ spokesman Jason Clark told Ars Technica, because, "Recently when we have asked that accounts be deactivated, increasingly we have found that the social media company would come back and indicate they would not do so because the agency did not have a rule prohibiting offenders from having social media accounts."
Last year, Facebook updated its policy toward prisoners. Previously, the social media giant would take down accounts of offenders whenever a prison authority asked, according to the Electronic Frontier Foundation (EFF).
"The rule is specific to active social media accounts such as Facebook, Twitter, Instagram, etc," Clark told Ars Technica. "Those companies have mechanisms in place that allow us to request that the pages be deactivated."
Non-social media websites, such as traditional blogs, however, are still technically allowed for inmates.
"Private Web pages don't have a mechanism to request they be taken down and we cannot force them to comply," Clark added.
Breaking the new TDCJ rule will result in a "level three violation," what the state agency says is its lowest level, but which EFF has reported means restricted privileges, more labor, or up to 45 days of confinement to one's cell.
Just as or even more concerning to EFF is what it perceives as encroachment on the First Amendment.
"If Martin Luther King, Jr. had written 'Letter from a Birmingham Jail' today from a Texas prison, this policy would prohibit his wife from publishing it on his social media accounts," EFF has said in its reporting.