New Hampshire state rep barred from legislative chamber due to oxygen machine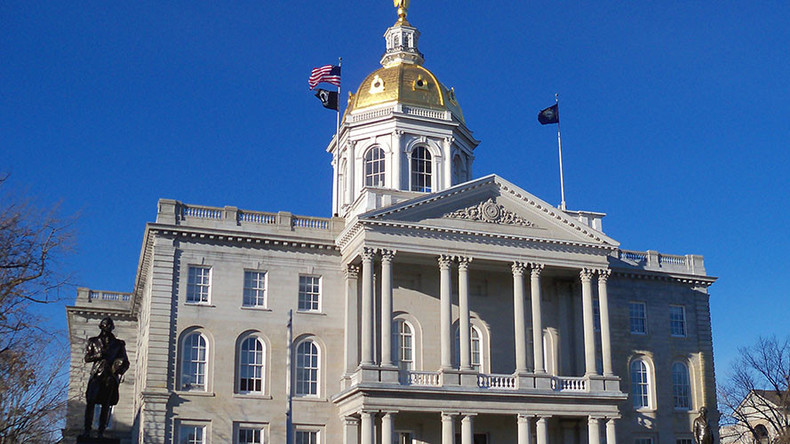 A New Hampshire state representative has been told he cannot sit in his assigned seat in the statehouse legislative chamber due to the size of his briefcase-sized portable oxygen concentrator, effectively ceasing his chance to vote.
State Representative Ernie Bridge, an 80-year-old Republican, experienced a "small leak" in his lung in January just as the state's legislative session was beginning. Bridge was recently told that he could not bring his machine to his assigned seat in the chamber by House's Sergeant-at-Arms -- an officer charged with "maintaining order and decorum along with overseeing and managing the security of the House while in session or in committee hearings." Bridge, a first-term legislator, had requested an aisle seat, yet more senior members of the body are usually afforded such seats.
Now, Bridge, who must use oxygen machines 24 hours a day, is no longer traveling to the statehouse in Concord from his home in Unity. He has also decided not to run for re-election.
"If I can't get to my seat to push the button (to vote), I'm not much good," Bridge said, according to the Valley News. When he was refused access to a better seat, Bridge said he "just kind of let it go" and went home.
Read more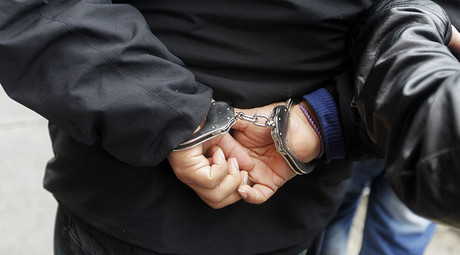 A spokesman for the House Speaker's office said the 10-pound, battery-powered oxygen machine on wheels was a possible safety hazard in case of an emergency.
"Even if he had an aisle seat, the rolling piece of equipment that he had could not be left in the main aisle," Jim Rivers told Valley News.
Rivers said some House members have used oxygen machines at their assigned seats in the chamber prior to Bridge.
"The Speaker makes every attempt to accommodate our members who have health issues," Rivers said. "By asking for a chair in the rear of the hall, accommodations could be made to record his vote. But, as I understand it, that request was never made."
Bridge, who has said he did not want to make a big issue out of the seating assignment, was recently forced to explain to his colleagues that the situation will render him useless, and, thus, he won't be making the trip to Concord as long as the situation stays as is.
"After having made it to Concord to attend House session, and being told that I could no longer bring my oxygen concentrator to my seat, (which made) it impossible for me to vote, I've not made the trip again," Bridge wrote to his fellow representatives in an email earlier this month.
Other representatives vowed to assist Bridge now that they understand his predicament. Rep. Steven Smith said he requested more action on the issue with the House health office.
"If there are seats in the back," which would be more accessible to Bridge, "he should have been offered one of those seats," said Rep. Skip Rollins.
A report released by Stateline and the National Conference of State Legislatures found that New Hampshire legislators average 66 years of age, the oldest in the country and 10 years older than the national average.