Bernie Sanders beats Hillary Clinton in Wyoming caucus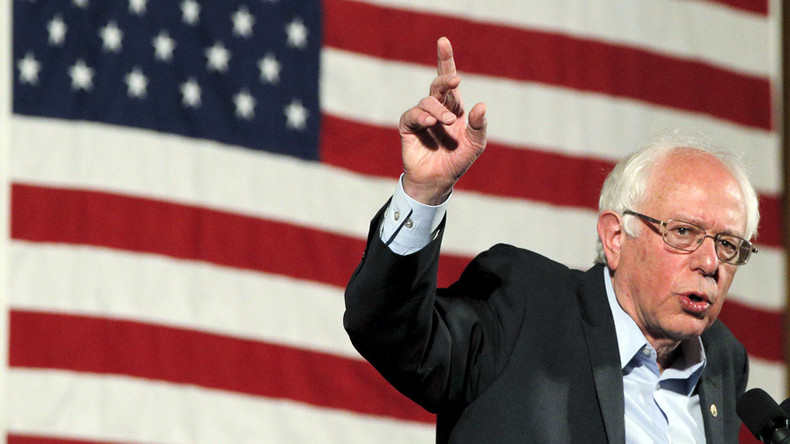 Bernie Sanders has won the Wyoming caucus, beating his rival Hillary Clinton in the western state in the lead up to a crucial faceoff in New York.
With 100 percent of precincts reporting, the Associated Press reported that the Vermont senator won with 55,7 percent of the vote.
While the Wyoming success was Sanders' seventh win in a row, in reality, it did little to narrow the gap between him and Democratic presidential frontrunner Hillary Clinton.
Clinton and Sanders have both secured 7 Wyoming delegates, according to AP.
However, the final result can still change, as only eight out of the 18 delegates to the National Convention are distributed in proportion to the primary election results, while the support of the other six delegates will be determined at a Wyoming state convention on May 28.

All four Wyoming superdelegates have already voiced their support for Clinton.
READ MORE: Sanders homecoming: New York native returns to old neighborhood days before primary (VIDEO)
This latest victory for Sanders follows his landslide win in Tuesday's Wisconsin primary. In total, the Democratic underdog has secured 16 states compared to 18 won by Hillary Clinton. To date, Clinton commands a comfortable lead, with 1,287 delegates to Sanders' 1,037. Taking into consideration the support of the party's superdelagates, who can choose either side at the Democratic National Convention, Clinton's advantage appears even more impressive, with 1,756 to Sanders' 1,068.