Newtown teacher arrested after bringing gun to school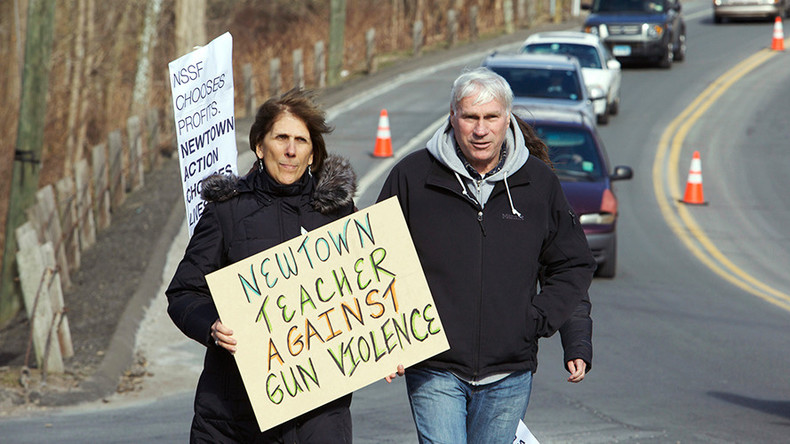 A Newtown, Connecticut middle school science teacher was arrested after he was found with a concealed firearm on school grounds, shocking the community that suffered the deadliest school shooting in US history just a few years ago.
Jason M. Adams was placed on leave following his Wednesday morning arrest. He was detained by school security when another teacher noticed his weapon, the Hartford Courant reported.
Due to staff meetings, school was not yet in session, so there were no students on campus at the time.
"This matter is very serious and troubling, both the Newtown Public School system and the Newtown Police Department took immediate steps to address the matter," the Newtown Public School District said in a statement.
"Both agencies have been working closely together to investigate the incident and are taking precautions to ensure the continued safety of our students, staff and community members," the district added.
Adams, 46, owned the gun legally, but a federal law passed in 1990 called the Gun-Free School Zones Act prohibits unauthorized individuals from bringing firearms within 1,000 feet of school grounds. Adams now faces up to 5 years in prison, a $5,000 fine, or both for the class D felony.
After the mass shooting at Sandy Hook Elementary School in 2012 that killed 20 first-graders and six adults, Newtown officials placed armed school security officers in every school.
Adams was disarmed by a school security officer and detained until police arrived to formally arrest and charge him. Adams was released without bail and will head to Danbury Superior Court later in April 20. He has yet to comment on the arrest or why he brought the gun to school.