Parents know best: NY highest court rules in favor of parental eavesdropping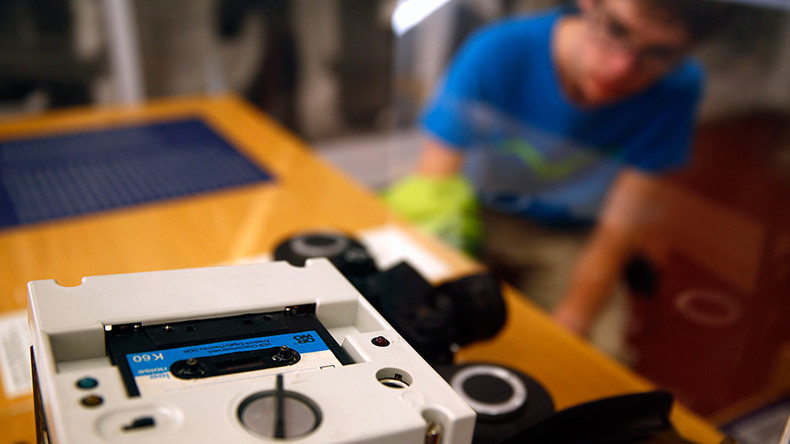 Parents just don't understand, but they can listen all they want, thanks to a ruling by the New York Court of Appeals. A loophole may now have been punched in a state wiretapping law banning recording without the consent of at least one person involved.
The 4-3 ruling involved a case in which Anthony Badalamenti was recorded threatening to beat his live-in girlfriend's 5-year-old son. The boy's father, who was responsible for recording the incident, "had a good faith, objectively reasonable basis to believe that it was necessary for the welfare of his son to record the violent conversation he found himself listening to," according to Judge Eugene Fahey.
Though court was divided on the issue, the 4-3 ruling supported the father's side. The father did nothing with the recording at first, but provided it to the authorities after Badalamenti was arrested with the boy's mother several months later, the AP reported. Badalamenti's attorney attempted to have the tape thrown out as inadmissible evidence because Badalamenti had not consented to being recorded. He was eventually convicted of child endangerment, assault, and weapons possession.
The "good faith" ruling does not apply to all minors, however. Rather, the exception is meant to be used for children below a non-specified age or maturity level. The question is less about a specific age and more about "whether the child is capable of formulating well-reasoned judgments of his or her own," Fahey wrote.
The dissent against the ruling focused on how the father did nothing with the tape until after Badalamenti was arrested, leaving dissenting judges to question whether or not the argument of "best interest" applied.
Attorney Marianne Karas, who represented Badalamenti, told the AP, "He didn't do anything until way way after the arrest. If you are in mortal danger, would you like me to record this conversation? Would that help you?"
Even those not involved with the case are not enthused about the ruling. Eric Tepper, vice chairman of the New York State Bar Association's Family Law Section, is concerned that this could open a Pandora's box, saying "Even though this is a criminal case, you might envision that in custody cases or in divorce cases, a parent might be tape recording a child's communications with someone else."
The Court of Appeals judges are not alone in their decision to allow children to be recorded. In 2008, a court ruled that a tape produced when a Staten Island mother put a recorder in her mute and autistic son's backpack was admissible evidence after the bus driver berated the boy, Staten Island Today reported.