'Disaster waiting to happen': US senator calls to ban smartphone-shaped gun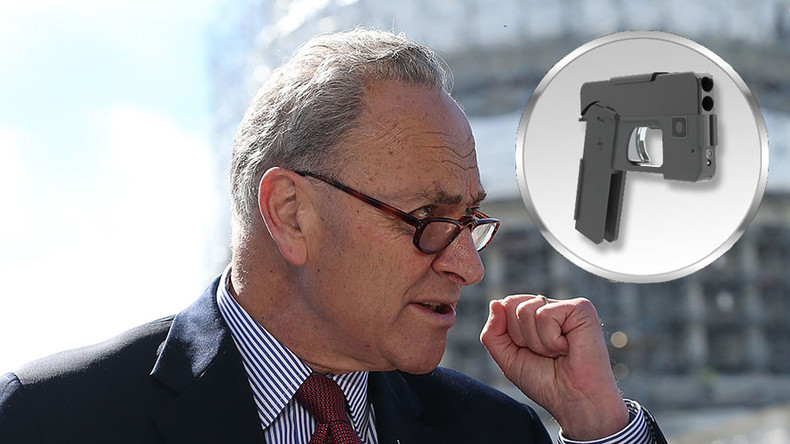 A new foldable gun that looks remarkably like a smartphone is set to hit the market later this year, but at least one US senator is calling for the government to investigate – and keep it away from American stores.
Senator Charles Schumer (D-New York) said the firearm – a .380 caliber, double-barrel pistol that can be folded up into a design resembling a smartphone and carried in a back pocket – may be illegal and pose a threat to law enforcement. He called on the Justice Department and the Bureau of Alcohol, Tobacco, Firearms and Explosives to investigate before it's released, AP reported.
"At first glance or even second glance it looks like an iPhone," said Schumer, who supports gun control policies. "Take a closer look and you will see that it's a real, deadly handgun."
It sounds outrageous & it is. iPhone shaped gun to hit shelves in months. Urging @TheJusticeDept & @ATFHQ to step in. More at 12:30pm

— Chuck Schumer (@SenSchumer) April 4, 2016
He added that firearms resembling everyday items might be illegal and called the product "a disaster waiting to happen."
"Just like toys that too much look like handguns should not be sold, handguns that look too much like toys should not be sold," said Schumer, according to Fox News.
Revealed in March, the gun was designed by Minnesota-based company Ideal Conceal, and is described as having "high velocity, increased accuracy." The $400 firearm features a grip that can be folded up into the gun to conceal the trigger and trigger guard, and it even has a phone clip to allow for people to attach it to their pants or belt.
Read more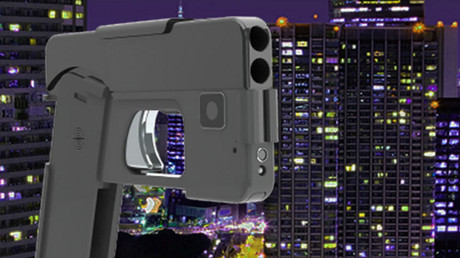 "Smartphones are EVERYWHERE, so your new pistol will easily blend in with today's environment," the company website reads. "In its locked position it will be virtually undetectable because it hides in plain sight."
The weapon is scheduled for a mid-2016 release, but Ideal Conceal CEO Kirk Kjellberg told AP that the outrage was overblown. He said the weapon is defensive in nature and argued other guns are also easily concealed and more powerful than his.
"The idea that this is going to cause some new big threat is just not true," he said.
While other folding guns do exist, National Rifle Association Museums director Jim Supica told CNN that existing weapons "still look like guns." This new gun does not.
Either way, Schumer isn't convinced. He said the weapon had thousands of pre-orders and was "clearly being marketed for nefarious purposes," the New York Daily News reported. Among his concerns are that police won't be able to tell if a suspect is reaching for a phone or a gun. He also linked the issue to terrorism.
"Why would we want to make it easier for criminals or terrorists like those who attacked Paris and Brussels to wreak havoc?" he said. "What's next, a gun made to look like a chocolate bar?"