"Fully loaded": Gun TV is the new late night home shopping channel for firearms fans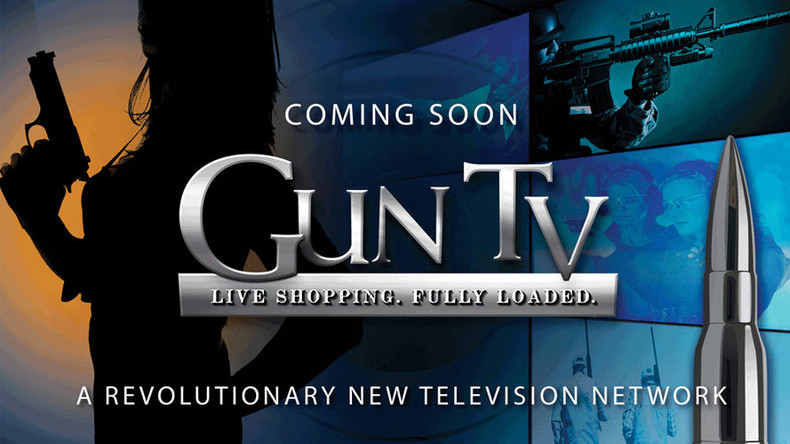 US citizens will be able to add firearms to the list of items they can order from home shopping channels in the small hours when Gun TV is launched Friday.
The shopping network will sell firearms, ammunition and hunting accessories, and is similar to 'traditional' home shopping channels in that it will broadcast in-depth product demonstrations and provide detailed product information.
Gun TV is owned by the Social Responsibility Network, which prides itself on informing firearm enthusiasts through a live TV platform, and is partnered with Sports South, "the country's oldest and largest single-source distributor of firearms and ammunition".
It will initially air seven days a week from 1am to 7am, but aims to expand coverage to 24/7 broadcasting.
READ MORE: 'I'll huff and I'll puff and I'll shoot your house up': NRA adds firearms to fairy tales
Viewers can order their weapon of choice via a special phoneline and it will be shipped to a local Sports South licensed dealer for collection, where the customer will have to complete the necessary paperwork.
The channel will feature hosts with diverse gun-handling backgrounds, ranging from mounted cowboy shooters and Olympic level shooters, to certified NRA instructors. Manufacturers can contact the station to promote particular products.
Founder of Gun TV Valerie Castle told The Blaze, "We understand that the more informed we are as consumers, the better purchasing decisions we make. At GunTV, safety is our number one priority."
"We leave policy to the policymakers," she added.
Gun violence is a major issue in the US, with over 12,000 incidents and 3,100 deaths recorded so far this year. President Obama came under increased pressure from gun control advocates in the wake of the San Bernardino terror attack last December
READ MORE:Obama's gun control order runs into first legal challenge
Anti-gun groups are critical of the new network saying it will only compound current problems by adding more firearms to a country that already has too many.
"My gut reaction is this is the last thing we need," Laura Cutilletta, senior staff attorney at the Law Center to Prevent Gun Violence, told The Desert Sun.
"When you look at the number of gun deaths in this country every day, the idea that somebody's 'brilliant marketing scheme' is to get more guns into the hands of more people is just a little bit outrageous."
You can share this story on social media: