'I'll huff and I'll puff and I'll shoot your house up': NRA adds firearms to fairy tales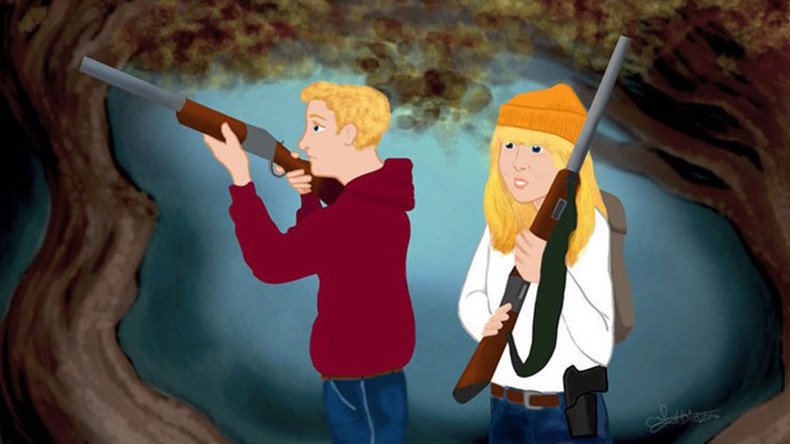 Get 'em while they're young, arm 'em while they're growing – the National Rifle Association seems to be taking a two-pronged approach to delivering their pro-gun message to children, rewriting fairy tales to feature armed protagonists.
Such childhood classics as 'Little Red Riding Hood' and 'Hansel and Gretel' always featured violent aspects – lest we forget, the wolf eats Grandma – but now the NRA and author Amelia Hamilton believe they can make the stories less scary, and less violent, with the addition of guns.
"They are avoiding all of these horrific situations that happen in fairy tales that are really very violent," Hamilton said on the NRA's Cam & Co. radio show, referring to her characters. "If kids are taught safety in general, all of this could be avoided."
The latest story featuring an NRA-sanctioned facelift is 'Hansel and Gretel', recently published on the NRA Family website. Instead of being left to starve in the forest due to the village's shrinking food supply, the two kids venture out on their own to hunt for food because "they had been taught how safely to use a gun and had been hunting with their parents most of their lives."
After shooting a few rabbits and even a deer, Hansel and Gretel come across a house has two unarmed boys trapped in cages because an evil witch intends to turn them into stew.
"The boys directed Hansel to the key that would unlock their cage while Gretel stood at the ready with her firearm just in case, for she was a better shot than her brother. Hansel unlocked the cage and opened the door," the story reads.
"The hinges gave a groan and the sound of the witch's snoring stopped, the silence filling the room as they looked at each other in panic. Gretel got her rifle ready, but lowered it again when the snoring resumed."
After the children escape safely, Hansel and Gretel lead a pack of villagers armed with rifles and pistols to the witch's house, where the mean old witch is locked in a cage by the sheriff.
"The witch is taken away by law enforcement, she's not killed," Hamilton said on the radio. "The kids do just what they're supposed to do and go get an adult."
When the website posted its first story in January, an editor's note introduced it by asking readers to think back to the fairy tales of their childhood and realize how grim ‒ or Grimm ‒ they really are.
"Have you ever wondered what those same fairy tales might sound like if the hapless Red Riding Hoods, Hansels and Gretels had been taught about gun safety and how to use firearms?" the note reads.
'Little Red Riding Hood' follows a similar trajectory as 'Hansel and Gretel'. This time, Red Riding Hood sports a rifle that she uses to scare off "the biggest, baddest wolf [she] had ever seen."
The wolf doesn't have any more luck when he gets to grandma's house, either. Instead of him eating the old woman, grandma's packing a shotgun and she's prepared "to protect herself and her home."
"'I don't think I'll be eaten today,'" said Grandma, 'and you won't be eating anyone again.' Grandma kept her gun trained on the wolf, who was too scared to move," the story goes.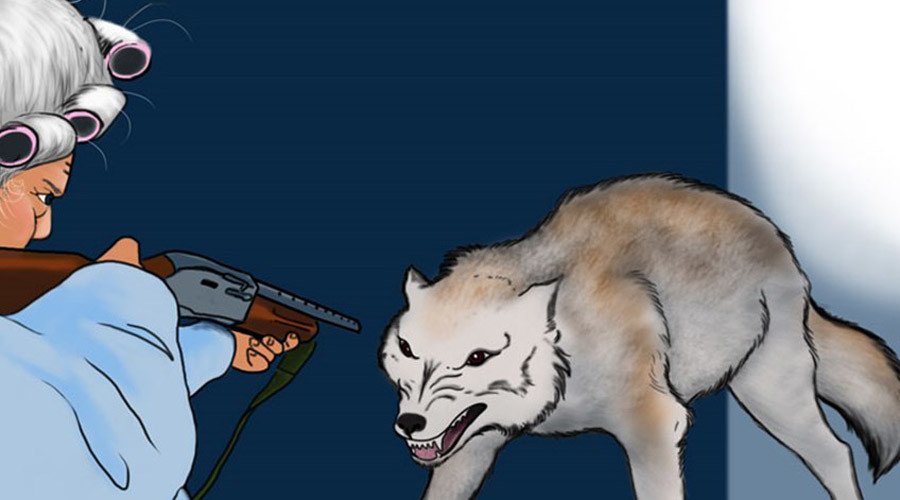 The wolf cursed the fact that "he had come across two capable ladies in the same day" and "hated when families learned how to protect themselves."
Unsurprisingly, the stories have garnered intense reactions, especially from gun control advocates. The Coalition to Stop Gun Violence blasted "degenerate culture that corrupts children and encourages them to take on significant, and unnecessary, risks."
The Repeal the Second Amendment group called the stories "absolutely sick. This is how the gun lobby promotes gun culture."
Next up for the NRA Family site: a reimagining of 'TheThree Little Pigs'.
You can share this story on social media: