Creepy 'Westfield Watcher' home up for sale after disturbed stalker targets family (VIDEO)
Published time: 30 Mar, 2016 18:35
Edited time: 30 Mar, 2016 18:50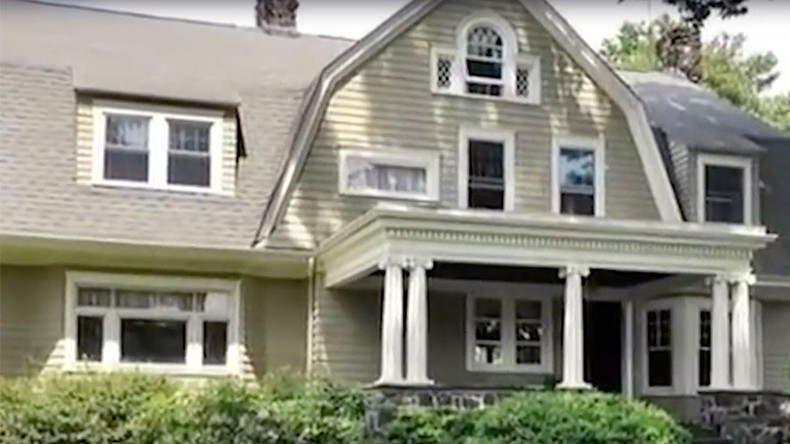 A turn-of-the-century family home in New Jersey that comes with its own personalized neighborhood watch ‒ or should we say sinister stalker ‒ is up for grabs for a cool $1.25 million.
The six-bedroom, four-bathroom home in Westfield, New Jersey is reportedly plagued with a "watcher" who sends threatening letters to the inhabitants.
The current owners, Derek and Maria Broaddus, have put the house up for sale at a loss, having never lived there due to the disturbing nature of the stalker's notes, according to NBC News.
Real estate website Zillow.com describes the property as having "period features," including high ceilings, fireplaces, elegant foyers and a modern bathroom with skylight.
The advertisement fails to mention, however, that peering in the leaded windows of the million-dollar home might be a stalker, hell-bent on spreading fear to whoever lives there.
The home is now the subject of a lawsuit, with the Broadduses suing the previous owners for not warning them about the stalker before they purchased the property for $1.355 million, the Newark Star-Ledger reported.
In the first message to the Broaddus family, delivered three days after they bought the house in 2014, a person calling themselves "The Watcher" explains how the property has been observed for generations.
"My grandfather watched the house in the 1920s and my father watched in the 1960s. It is now my time," the letter read.
Further letters referencing the "young blood" of children were also sent, alongside suggestions the person was keeping tabs on the family's every move.
"I am pleased to know your names now and the name of the young blood you have brought me… Who has the bedrooms facing the street? I'll know as soon as you move in… It will help me to know who is in which bedroom then I can plan better."
The creepy messages are reminiscent of US slasher flick I Know What You Did Last Summer and, despite Westfield Mayor Andrew Skibitsky reporting that no stone had been left unturned in investigations, nobody has been arrested.
It's unclear how much interest the property has received, given that any new owners are likely to be under the watchful gaze of a very unwelcome and twisted neighbor.
The address appears to be a bad-luck home, with newspaper clippings revealing it was struck by lightening in the 1930s, causing damage to the roof.