Pentagon concedes Russia's 'constructive role' in Syrian ceasefire, fight against ISIS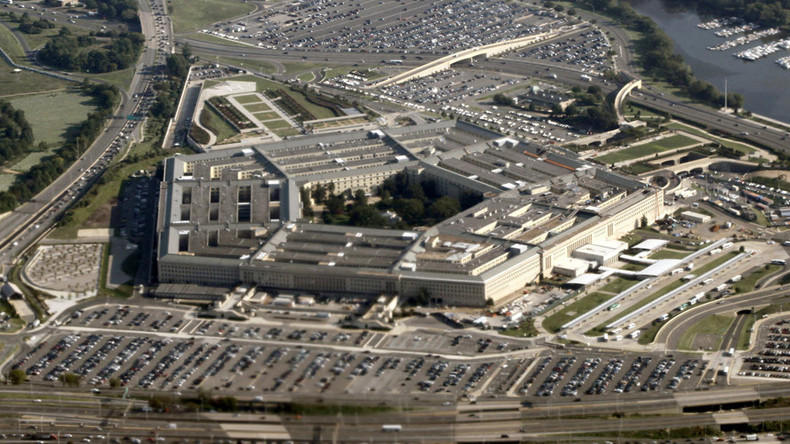 Russia is playing a "constructive" role in Syria's ceasefire, the Pentagon said, having noted "developments" on the ground. It encouraged Moscow to "continue to focus" on Islamic State (IS, formerly ISIS/ISIL), while persuading Assad to stop the war.
"It is clear that they have focused more of their military attention on ISIL, we think that's a good thing," Pentagon spokesperson Peter Cook said during a briefing in Washington DC. "They said initially that was their primary goal, was to go after ISIL in Syria and they are doing so now."
Cook added that the US sees "those developments" on the ground, but also hopes that the ceasefire in Syria would "ultimately lead to a resolution of the Syrian Civil War."
In this regard, Cook stressed that peace in Syria depends on Bashar Assad and the changes that he as the President is required to make.
Since the Syrian conflict unfolded five years ago, the US has been insisting that Assad has to step down as a part of a peaceful resolution to the military conflict, which has given way to a jihadist insurgency.
"We're also pushing for the cessation of hostilities that we hope will ultimately lead to a resolution of the Syrian Civil War, but to have that happen will require changes on the part of the Assad regime, and nobody has more leverage, more clout – if you will, than Russia," Cook said. "We hope that they [Russia] would use that leverage in as constructive fashion as possible, and we would encourage them to do so."
He went on to say that if the Russians "continue to focus their efforts" on Islamic State, this "would be a good thing."
READ MORE: US State Dept fails to say if ISIS must be pushed out of Palmyra or not
Cook's comments have marked a significant shift in the Obama administration's tone towards Russia's actions in Syria.
Last week, the Secretary of State, who traveled to Moscow last week to meet with Russian President Vladimir Putin, also pointed out Russia's help in the "strategic interest" of the United States.
"Russia is now helping with the cessation of hostilities. And if Russia can help us to actually affect this political transition, that is all to the strategic interest of the United States of America," Kerry told the CBS show Face the Nation.
Since Russia started its anti-terror campaign over Syria to assist the Syrian army in September 2015, the US has been accusing Moscow of aiming its actions on anti-Assad rebels and targeting civilians, while providing no substantial evidence.
Yet, assisted by Russian air power, the Syrian troops have been making steady progress in retaking grounds from IS. Last week, the Syrian Army achieved one of its major victories after liberating the historic city of Palmyra, or Tadmur. A UNESCO World Heritage Site, it had been occupied by jihadists since last May. Until its capture, the city housed some of the world's best-preserved monuments of antiquity, which had been partially destroyed, including two of Palmyra's 2,000-year-old temples.
The Syrian Army has also managed to force terrorists out of Latakia and the northern part of Aleppo, the country's biggest city and commercial hub in pre-war times, and mopped up Hama and Homs Provinces in central Syria.