Tone it down: Clinton may back off debating Sanders
Published time: 29 Mar, 2016 02:45
Edited time: 29 Mar, 2016 16:48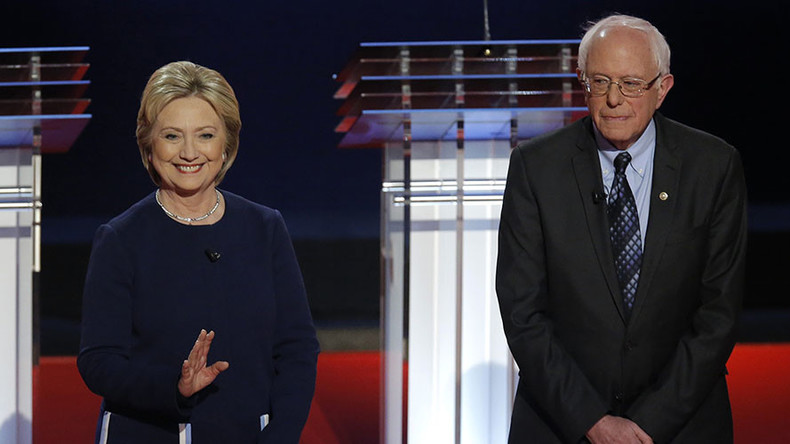 Hillary Clinton's team may have lit a fire under Bernie Sanders' supporters. Joel Benenson, chief strategist for Clinton's campaign, told CNN that the upcoming New York debates may not happen if Bernie Sanders doesn't change his "tone."
With another Democratic debate looming on the horizon, CNN asked Benenson about the risk of debating Sanders one more time.
"There's no risk. She's done very well in the debates. The debates have been very good, but Sen. Sanders doesn't get to decide when we debate, particularly when he's running a very negative campaign against us. Let's see if he goes back to the kind of tone he said he was going to set early on. If he does that, then we'll talk about debates," Benenson said.
Bernie Sanders' roughly 1,780,000 Twitter followers took that about as well as imagined. Both Sanders' supporters as well as Clinton's took to social media to respond to the allegations of Sanders' having a tone problem.