Terror threat to US from ISIS returnees is 'low and manageable' – study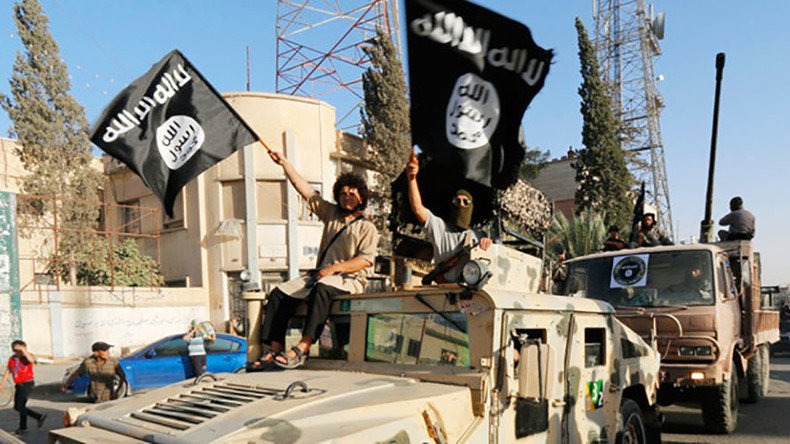 There are a only a "handful" of Islamic State recruits coming back from the Middle East, and they are unlikely to pose a major threat to America, but Muslim radicals from Europe are a danger to both the EU and the US, says a new wide-ranging study.
The New America Foundation, a Washington think tank, published a report titled "ISIS in the West" on Friday, which evaluates the risk of more terror acts inspired by jihadist ideology being c, such as those in Paris and Brussels.
It has specifically studied the fate of more than 730 prospective militants that left capitalist democracies for Syria and the Middle East.
About 250 US residents are thought to be currently fighting among Islamic State troops (IS, formerly ISIS/ISIL). New America managed to track down 94 potential recruits that had attempted to join the war effort. Of those, 27 managed to make it to Syria, yet most are no longer a threat. Twelve have been killed, others have been arrested, and only 8 remain at large. Only one, Sheik Mohamud, has been suspected of planning a terror attack, and he was stopped at an early stage. Even extrapolating these statistics to the total number of fighters, and assuming these are better at protecting their identities, the authors do not believe returning militants present a significant source of danger.
"The threat to the United States from returning fighters is low and will likely be manageable. So far, no returnee from the Syrian conflict has conducted an attack in the United States," states the report.
A repeat of the 9/11 attack is unlikely, in large part because the US' intelligence budget has more than tripled since 2001, and is aided by better surveillance tools and more sympathetic legislation, the report claims.
"In 2016, all of these new post-9/11 institutions make it much harder for terrorists to operate in the United States. The US intelligence budget also grew dramatically after 9/11, with Congress giving the government substantial resources with which to improve its counterterrorism capabilities."
If anything, it is now lone wolf attacks conducted by apparent amateurs that are hardest to prevent, such as the San Bernardino shooting carried out by an Islamist couple that killed 14 people and prompted presidential candidate Donald Trump to call for security checks on all Muslims.
"The San Bernardino, Garland, and Chattanooga attacks reveal the limits of these [well-funded and high-tech] investigative efforts as do incidents that involve less sophistication."
According to the report, the main danger now is presented by the nearly 7,000 Western European fighters that have traveled to the Islamic State's power bases. Stationed in European countries with disparate internal intelligence capacities, most would need nothing more than a ticket and their own passport to travel.
"The United States will have to remain aware of the threat from European returnees – many of whom come from countries that are part of the United States' visa waiver program. Tracking the many foreign fighters from Western countries who have gone to Syria and have returned to the West poses a greater challenge than tracking the handful of returning American fighters."
The New America Foundation notes that Europe remains under "severe threat," not just due to the number of fighters, but also "more developed jihadist networks in Europe" and a greater potential pool of Muslim recruits for homegrown lone wolf attacks.
In a statistical summary analyzing the identified jihadists, the report said that one in seven IS recruits is a woman, the average age of volunteers is under 25, and more than a third have pre-existing familial links to other recognized extremists.
You can share this story on social media: