$200mn worth of cocaine sinks to ocean floor in semi-sub during US raid
Published time: 25 Mar, 2016 17:44
Edited time: 21 Oct, 2016 10:21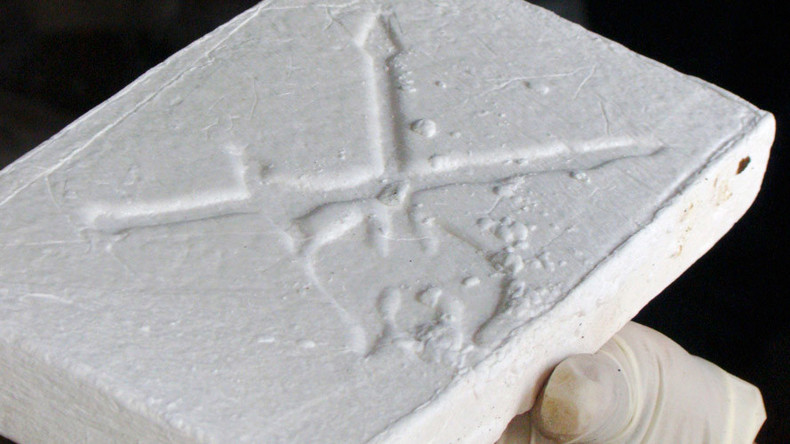 American authorities say they successfully disrupted a drug-trafficking effort to bring almost $200 million worth of cocaine into the United States. Four people were arrested, but the vessel – and all the cocaine – sank before it could be seized.
On March 2, a team from US Customs and Border Protection's Air and Marine Operations division based in Corpus Christi, Texas detected a semi-submersible vessel from the air while using a P-3 Long Range Tracker aircraft to conduct counter-narcotics operations. The self-propelled semi-sub was found to have more than 12,800 pounds of cocaine – about 5.5 tons – onboard after a US Coast Guard vessel intercepted it.
The Coast Guard arrested four people who were operating the vessel, but the semi-sub itself "became unstable and it along with the cocaine sank to the ocean floor," Customs and Border Protection (CBP) spokesperson Yolanda Choates confirmed to RT.
The cocaine was worth approximately $194 million.
This isn't the first time officials have lost drugs they intercepted. In August, the Coast Guard lost 4,000 pounds of cocaine after making a huge bust off the California coast. The crew still managed to seize 12,000 pounds of the drug, but said the rest sank when they were towing the semi-sub involved to the shore.
According to CBP, Air and Marine Operations crews patrol an area of 42 million square miles, which includes more than 41 countries and the Pacific Ocean, Gulf of Mexico, Caribbean Sea, and seaboard approaches to the US. This latest drug bust involved efforts in the Eastern Pacific Ocean.
"This type of cooperation and teamwork produces these kinds of results where suspects are arrested and narcotics prevented from reaching U.S. shores," said Director John Wassong at the National Air Security Operations Center in Corpus Christi. "Our crews will continue to take every opportunity to disrupt this type of transnational criminal activity."
During the 2015 fiscal year, AMO crews helped successfully seize, disrupt or interdict about 213,000 pounds of cocaine.
Back in November 2015, the Coast Guard announced it seized 25 tons of cocaine worth about $765 million over the course of two months during operations along the Pacific Coast of Central and South America. More than 7.5 tons came from a single, self-propelled semi-sub.