'Most aggressive' in US: Utah creates white-collar crime registry to rein in fraud
Published time: 24 Mar, 2016 19:19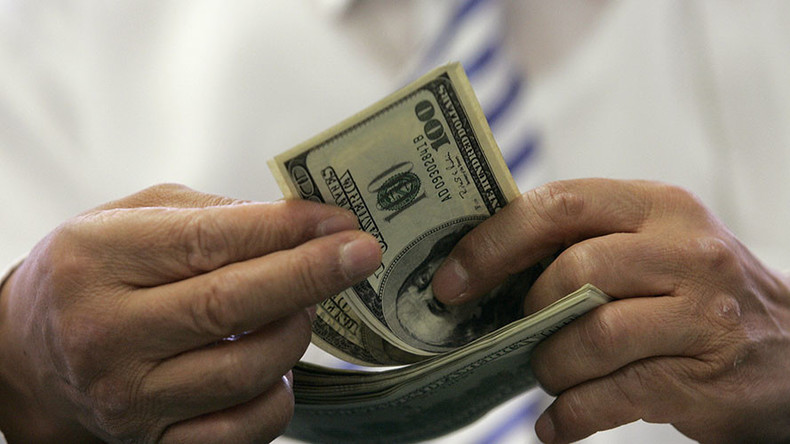 In an attempt to combat high levels of fraud, Utah has taken inspiration from the sex offender list, becoming the first state in the US to establish a white-collar felon registry for financial crimes.
An early version of the list has been online since February, and it already contains more than 100 people who were convicted of crimes such as tax, credit card or insurance fraud, the Wall Street Journal reported. This makes the state "the most aggressive jurisdiction in the country when it comes to publicly shaming financial criminals."
The registry features individuals' names, mugshots, any known aliases, physical descriptions and a list of the crimes they were convicted of. Utah is the first state to create such a registry, and it stands in contrast to the policy of the Securities and Exchange Commission, which does not publicize the identities of fraudsters.
To be listed on the registry, individuals will need to be convicted of second-degree felony charges of securities fraud, theft by deception, unlawful dealing of property by a fiduciary, insurance fraud, mortgage fraud, communications fraud or money laundering, according to the Salt Lake Tribune. Their information will stay on the list for 10 years after one conviction, and another decade after a second. If someone is convicted three times, their data will remain on the list for their entire lifetime.
When the registry officially launches in the next few months, it is expected to contain some 230 names, according to the WSJ.
Consideration of the bill was initiated last year by Utah Attorney General Sean Reyes, who told the New York Times that white-collar crime was "an epidemic" in the state. Residents, particularly those in close-knit religious communities like the Church of Jesus Christ of Latter-day Saints, tend to be targeted and have their relationships exploited by fraudsters.
"Utah's unique personal interweavings and close relationships offer a rich environment for predatory behavior and financial crimes in our state," Reyes told the Tribune last year. More than 100 people are convicted of fraud in Utah every year.
While the idea of a white-collar crimes registry may appeal to the public, especially since the financial crisis in 2008, some have questioned just how well the registry would work. Attorney Mark Pugsley, who has defended white-collar criminals, said most of the information that will be on the registry can already be found online via the Utah Division of Securities and other federal departments.
"I think it's unnecessary because all of this information is already out there, easily accessible through an Internet search," Pugsley told the Tribune.
One way the lawmakers hope the registry will be effective is in pushing convicts to reimburse those they have defrauded. If convicts want to get off the list, they will need to pay restitution to their victims in full.
"I don't know if it will work, but whatever else we're trying isn't working so well," Ohio State University law professor Douglas Berman told the WSJ. "Given how low the recovery rate is for court-imposed restitution, we don't seem truly committed to having that form of punishment go beyond symbolism in some cases."